Prostitution has always been illegal in Thailand while legal in many western countries
Thailand is in the midst of crackdown on the sex industry. The Thai government is determined to tackle the problem which has blighted Thailand's image abroad.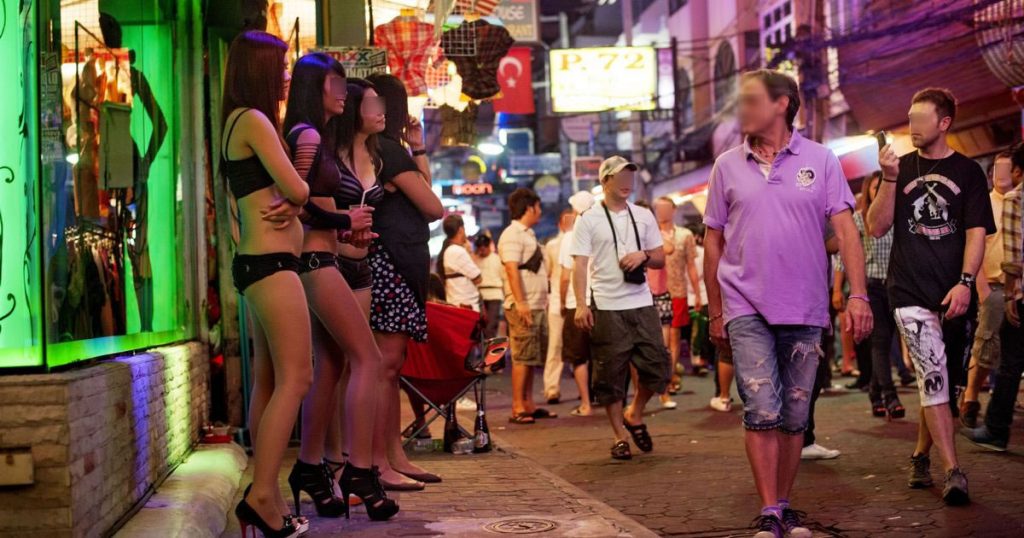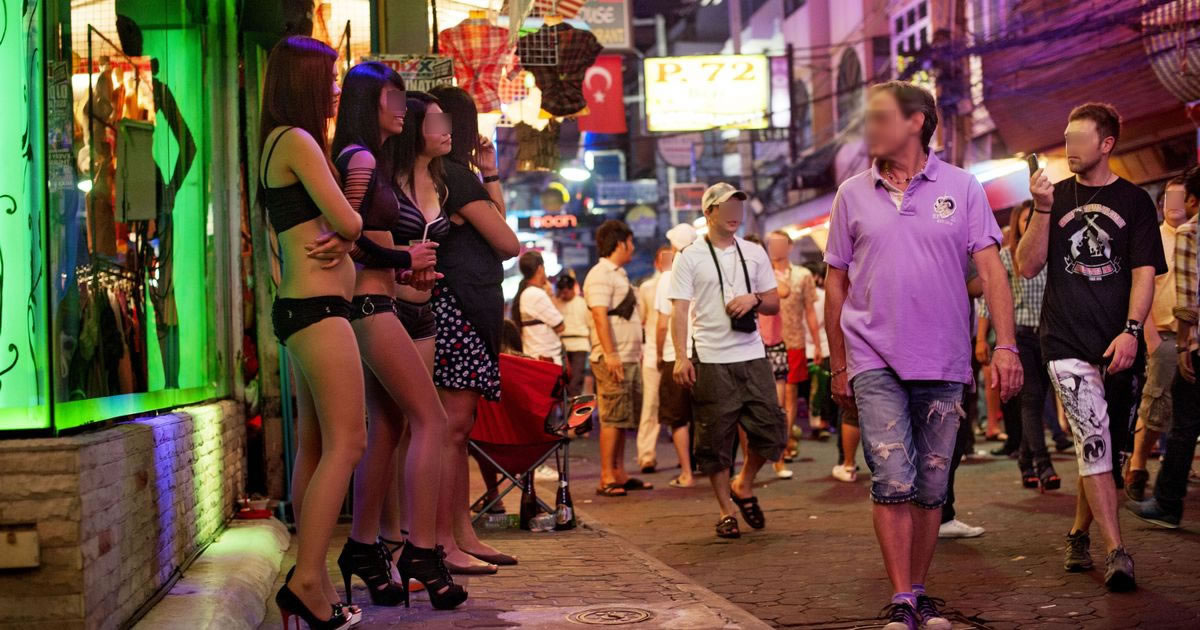 In the last three years Thai authorities, including the Thai tourist police and local police, have ramped up crackdowns on gangs involved in the sex trade following an increase in foreign media coverage. To many observers it seems ironic that there has been an uptick in this coverage at a time when the Thai prostitution has fallen into decline. The latest sensational report is a UK expose on sex tours in Thailand being offered to Western travelers by foreign owned websites targeting potential and regular visitors to Thailand.
Thai police undertake investigation into organised crime links to Thai sex trade
Pol Lt General Thitiraj Nhonghanpitak, Commissioner of the Thai Police Central Investigation Bureau (CIB), said in April that he has ordered officers to start an investigation into claims of a link between organized crime gangs and the sex trade in Thailand. He also accused the foreign media of portraying Thailand as a sex tourism destination with sensational coverage. One foreign correspondent in Bangkok tends to agree. 'The Thai Police have a point, for many foreign publications, particularly in the UK and within the Anglo sphere. Sex sells and unfortunately somewhere along the line Thailand becomes a target for international pressure groups,' says James Morris. 'It's becoming a bit unfair.' Contrary to media reports, Thailand does not have the biggest sex industry in the world nor even in Asia. Unfortunately, the fact is that it is the best known and it is quite extensive with hundreds of thousands of Thai women working in it. There is also little doubt that a proportion of the record breaking 36 million visitors, who visited Thailand last year, came not only for the the scenery and sunshine.
Negative foreign coverage frustrates sincere efforts by Thai authorities
This comes in the wake of the smashing of a massive Thai sex ring involving prostitution unearthed in Germany. This was followed by an equally startling online expose on the UK's The Sun on Sunday Online. The online website of The Sun on Sun newspaper is owned by international media mogul Rupert Murdoch. The Sun on Sunday is the successor to the UK's News of the World newspaper which closed in the United Kingdom in 2011 after 168 years over a phone hacking scandal. It was famous for exposes on sex for sale and prostitution in Thailand in the 1970s and 1980s.
The Sun on Sunday sensational claims about sex tours are unfortunately true
The Sun on Sunday exclusive, sensational report claimed that Thai websites were marketing packaged sex holidays in Phuket and Pattaya to an audience of western men. The claims are unfortunately true. The article highlighted peverse offers featured on what it claimed were shameless and unscrupulous websites published by tour operators to Thailand. These included 'school virgins', 'young virgins', 'ladyboys'" as well as gay prostitutes. The average price for a seven-day tour was $ 1,400 with some prices at twice that amount . This was the sort of industry that many had thought of as wiped out with the advent of the internet in Thailand, cheap online airfares and growing economic opportunities.
International media criticism taken seriously in Thailand
Despite being ranked consistently as one of the world's best tourist destinations, Thailand has come in for international criticism due to claims of widespread human trafficking and a perception that Thai women in Thailand are exploited. This may is questionable. There is a lack of understanding outside Thailand for the country's unique culture and the nuances of the Thai prostitution industry. On one hand, Thailand is very much a patriarchal society with prostution traditionally viewed as an acceptable pursuit for some Thai men. On the other hand prostitution is explicitly illegal in Thailand and many Thai people themselves see the issue of the Thai prostitution industry as one that needs to be tackled. The foreign coverage deeply offends Thai pride. As Thailand moves forward economically, the image of sex tourism grates with increasing numbers of Thai people particularly Thailand's growing middle class.
Thai government is also aggressive fighting human trafficking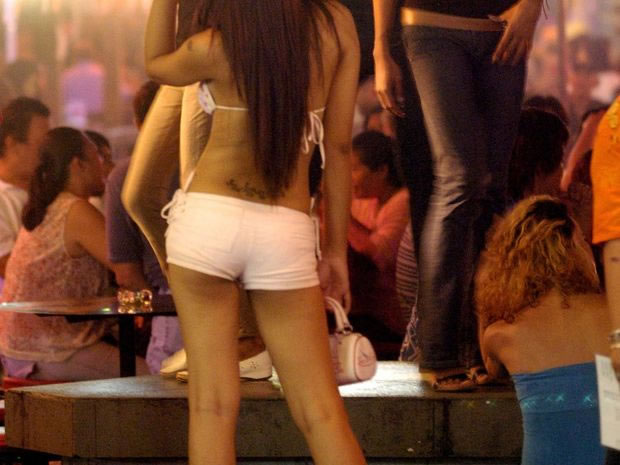 In addition to crackdowns on sex tours, the government has taken new steps to deal with the separate but linked problem of human trafficking in Thailand. This has been linked with international crime. Initiatives include enlisting help from tourists, the number of which is expected to reach 37.6 million this year. The Thai Government has also rolled out an education campaign aimed at visitors and tourists. Now tourists boarding any Thai Airways flight and other airline travellers to Thailand can watch anti-trafficking in-flight videos. Tourists arriving at the airports are greeted with promotional videos ending with warnings of human trafficking and a hotline number to report suspicious events. Even in Bangkok's huge shopping malls, cinemas and train stations, tourists can't escape videos showing them how to spot suspicious activity indicating human trafficking.
Foreign anti trafficking groups are working in Thailand to combat the menace
These moves have been applauded by some anti-trafficking groups. One such organization is A21. It trains hotel staff in Pattaya to identify human traffickers. 'The Thai government alone cannot solve the problem. We need the hotel groups, we need the tourists, we need everybody who can to join in,' says Malina Enlund, the director of the organisation. A21 is an international non governmental organization that is based in Thailand. It's stated mission is to fight injustice and it pledges that it can beat human trafficking.
Thai women working in brothels in America through trafficking
The issue of human trafficking transcends Thai borders and many rackets are operated from abroad. Many of those targeted or trafficking victims are also willing participants driven by a lack of opportunity, social stigma and significant debt in Thailand. It isn't difficult to find Thai women working in bondage as prostitutes in legal restaurants and massage parlours in Houston and Los Angeles. 'Most massage parlours here operate legally. But you'll hardly know if they do anything 'backstage',' says Samantha Hernandez, a lead attorney of Elijah Rising, a Houston based anti-trafficking organisation that works in the Houston suburbs. The offices of the NGO are on the premises of what was formerly a brothel staffed by 6 Thai sex workers. Elijah Rising has even kept some of the spaces and accessories to create a brothel museum behind tinted glass to illustrate what the group is fighting against. Lawyers working with Thai women in America who have been rescued, have said that they often hesitate to contact the authorities or even return back to work due to threats of retaliations against their families back home or fear of deportations.
Last year, a sex trafficking ring was exposed in Minnesota, which set free about 1,000 women who had been forced to work as sex workers. According to Thai Community Development Centre (Thai CDC), an organisation that provided aid to Minnesota victims, the role of Thai authorities in that case was generally limited. It calls for more co-operation between the Thai government and NGOs to pursue prosecutions against human traffickers.
Prostitution is illegal in Thailand – it is legal in New Zealand, Belgium and Germany
The problem is further complicated by the legal status of prostitution in Thailand. Technically, prostitution has always been illegal in Thailand and that legal status was further strengthened by the 1996 Prostitution Prevention and Suppression Act. However socially and traditionally, the activity is accepted in Thailand in many quarters. Over the last forty years a growing middle class voice has emerged however, calling for change.
It should be noted that prostitution is legal in many countries throughout the world including New Zealand which relatively recently, legalised the activity. It is also legal in Germany and many European countries such as Belgium, Denmark and the Netherlands. The problem in Thailand seems to be the cultural acceptance and scale of the activity. It is therefore easy to see the challenge facing the Thai government.
Thai Prime Minister vows to tackle prostitution rackets and raids have taken place
Thailand's lucrative sex trade is estimated to be worth billions of US dollars with up to 200,000 active sex workers. This has created an attractive proposition for those seeking to benefit from corruption. Most brothels in Thailand take the form of gentleman's clubs, bars and massage parlours. These establishments are reported to pay bribes or gifts of money to officials in exchange for protection for their sex-related business. The current Prime Minister Prayut Chan-o-cha has vowed to tackle the problem and to consequently improve Thailand's image abroad.
In January,  the Thai police force and the military raided the Victoria's Secret massage parlour in the Huai Kwang area in Bangkok. They rescued 113 women working as prostitutes that may also be human trafficking victims. Investigating officers also found a list of special guests who received privileges and free services at the parlour.