'Once we do that, suspects will not come here' – Thai Deputy Police Chief says Iris and face scanning at the border required to stop international criminals using Thailand
The arrest of the ruthless criminal illustrates the resolution of Thai security forces to prevent international bad guys from using Thailand as a base for their illegal and despicable activities. One arrest recently involved an evil individual responsible for unspeakable fear and misery in his home country Mozambique while he relaxed in Thailand. But his time was up as interpol were on his trail and Thailand is sending out the word strongly across the world that criminal elements are not wanted and will not be tolerated.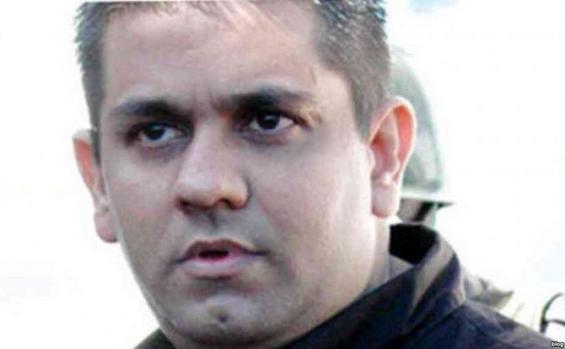 Last July, Thai police arrested a notorious Mozambican criminal wanted for various ransom and murder charges in Africa, according to Police Major-General Surachate Hakparn , Deputy Tourist Police Commissioner. He was identified as Momade Assif Abdul Satar and accused of involvement in as many as 50 ransom cases, which made Interpol issue an international arrest warrant for him. He was captured at a hotel in Bangkok thanks to an effective joint raid between Thai police and Interpol. The man was later extradited back to  Mozambique when Thai police put him on a flight to Kenya with an onward connection to his home country. Momade faces prosecution in Mozambique for his crimes.
Momade and his gang have also been linked by South African police into the kidnapping of at least 15 businessmen in South Africa including one in July who police have not yet recovered. He has been described by African press sources as a 'kingpin' in kindnapping for ransom rackets in the region.
Mozambican ran kidnapping and extortion enterprise in Africa from Thailand
According to his criminal files, Momade spent a long time in jail for the 2002 murder of an investigative journalist in Maputo, the port city capital Mozambique with a metropolitan population of over 2 million people.
The convict was freed on parole roughly three years ago. Then he traveled to Thailand reportedly on a fake passport and established a company which he used as a front to coordinate his ransom-kidnap business back in Mozambique and South Africa.
Thai police believe he may have used his brothers personal profile to enter the Kingdom. His gang was known to have abducted wealthy executives and demanded ransom of up to $3 million, as well as to have occasionally murdered some of them, according to local news outlets. It is believed that the gang which he directed in Mozambique was one of the biggest in the business with over 50 kidnapping and murders attributed to the operation.
Mozambique's kidnapping for ransom crisis
It appears that Momade may have been at the centre of what has turned into a crisis in Mozambique where there have been hundreds of kidnapping for ransom cases in the last decade. The epidemic has struck fear into the hearts of the business community in Maputo, Mozambique's capital. Business families have installed security gates, walls and turned to private security companies to protect themselves.
The problem may also be worse as many who have been victims of such crimes extortion do not report the matter to the police. A family whose was kidnapped in 2013 lost their 13 year old son when gangsters objected to police being 'put in the middle' of negotiations. The kidnappers had demanded $1 million in ransom for Abdul Rashid but this was negotiated down yo over $30,000 when the gang discovered that the family were in contact with the police. Days later the  body of the young boy was found. The incident causes outrage in Mozambique and forced the resignation of the police chief in charge of the investigation
Thailand's cleanup operation has shone a light on foreign criminal elements
Momade is the latest addition to the growing list of international criminals whose Thailand based crime networks are being thwarted by Thai police as part of a great clean up campaign they have called Operation X-Ray Outlaw. Thailand's vigorous and consistent tourism industry that attracts huge number of tourists annually, very day of the year has made border control difficult. The country has surpassed record figures for tourism on an annual basis for many years now.
Worldwide criminals poses as tourists to enter Thailand
This, unfortunately has also presented global gangsters with an attractive opportunity to travel to Thailand. Some of these unscrupulous people pose as tourists and then overstay their visas. Many are using Thailand as a bse for international criminal enterprises but there are also other driving crime in Thailand. Up to now it has been difficult for Thai police to counter the influx without disrupting the robust success being enjoyed by the country's growing tourist sector. But now police authorities are paying more attention to border security itself.
Police have identified 'gaps' in border security in Thailand to be rectified
The success of Operation X-Ray Outlaw the campaign by the Thai police has led to proposals for advanced border security measures which  are currently being revised. The police have identified 'gaps' in the system particularly in relation to tourist visitors arriving into Thailand from neighbouring countries with land borders with Thailand.
New Iris and face scanning facilities are the answer say Thai police
Thai authorities such as iris and face scanning. It is reported that such facilities will be in place in Thailand within months The Deputy Commissioner of the Thai Tourist Police Major-General Surachate Hakparn  told the press that Thailand is committed to making sure that the country is not used as a base for criminal operations. He said he was confident that if authorities succeed in tightening border security through new advanced technology that it will have a major impact. 'Once we do that, suspects will not come here,' he said.
The tenacity and effectiveness of the campaign has been an eye opener for many observers. The police have arrested over 2,000 individuals including many drug dealers, scammers, prostitutes and foreigners overstaying their visas in Thailand.