Former mystic abused her position of trust and fame to launch a scam that deceived up to 1,000 Thai people – the case highlights the faith many Thai people place in such activities and those who are adept
Pasit Arinchalapit, a well-known Thai fortune teller also known as Sin Sae Shogun, has recently been sentenced to 4,355 years in prison for numerous fraud charges. Her case attracted a lot of attention in a country where superstitious beliefs are quite prevalent and faith in fortune tellers is very strong. This includes some of Thailand's most successful people including businessmen and political leaders.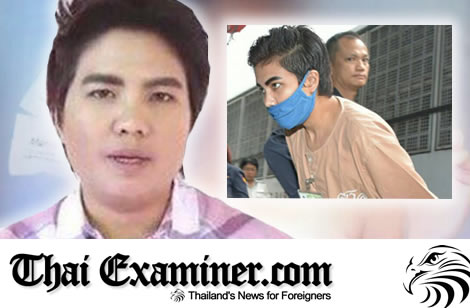 Her name is Pasit Arinchalapit, and she was the chief executive of Wealth Ever, a company registered as a wholesale distributor of food supplements and non-alcoholic drinks. But long before the lady ventured into that business, she had already made a name for herself as a capable fortune teller, widely known as Sin Sae Shogun. She should have stuck to fortune telling. Instead the once well thought of clairvoyant is reviled by many having being sentenced to 4,355 years in prison by a court in Thailand on September 12th for fraud. Sin Sae Shogun was found was found guilty of cheating hundreds of customers into buying her products after promising them a tour of East Asia.
One morning in a Bangkok airport the former fortune teller was revealed as a low scammer
According to court records, the former fortune teller lured her victims into buying Wealth Ever shares with the offer of a chartered flight to Japan, Hong Kong or South Korea. In all, 871 investors were deceived by what turned out to be a scam. It was not until the victims arrived at Suvarnabhumi Airport in April 2017 and waited fruitlessly for hours for the promised flight to Osaka (Japan) that they found out the truth. Most victims had reportedly paid Sin Sae Shogun between 9,730 baht and 13,000 baht each to buy Wealth Ever shares. Thailand is a country in process of a massive clean up operation targeting scams and in particular online  fraud. The trusting nature of many hard working Thai people is brought about by a culture which places trust in people with an elevated status. There is an astonishingly high level of belief among some Thai people in the goodwill and good intentions of others. Such scams take advantage of this relative innocence and are rightly viewed very harshly by Thai authorities. Sin Sae Shogun was later apprehended by Thai police in Ranong province near the Thai border. Among those who lodged formal complaints to the Royal Thai Police was a group of nurses and assistants from a state hospital in the city of Hat Yai on Songkhla province who had booked a trip to Tokyo. Initially police estimated losses of 15 million baht from an initial 400 complaints. This later escalated to 57  million baht and 871 complainst as the scale of the scheme was investigated and more complainants came forward.
This prompted an attempt by the fortune teller to escape justice in Thailand as police sought to arrest her. The fortune teller evne tried to trick the Thai police by sending an associate in the opposite direction with instructions to withdraw money from a bank account to mislead authorities as she fled Thailand by a land route. The police were not fooled however and later arrested the intrepid Sin Sae Shogun with 7 accomplices as they made their escape to a foreign country.
Fortune teller linked her products to travel and wealth creation – two overarching goals for many striving Thai people seeking good fortune
The scope of the ex fortune teller's confidence trick, however, was not only limited to trusting shareholders. Among the stranded tourists were also some people who had been led to believed that Wealth Ever was a certified travel agency, and had booked their trips accordingly. Sin Sae Shogun had vanished along with the money after leaving her customers stranded at the airport, prompting the authorities to issue a warrant for her arrest.
Staff also given life sentences but other defendants were acquitted due to lack of evidence
Shortly afterwards, her assets and property worth more than 10 million baht, including 3 million baht in cash, were seized and Wealth Ever was also fined 435 million baht. After being arrested, Sin Sae Shogun faced up to 871 counts of fraud which collectively landed her more than four millenniums in jail. Two Wealth Ever senior staff members, including Sin Sae Shogun's personal secretary, were likewise given the same millenniums long prison terms. But other co-defendants, including Sin Sae Shogun's relatives, suspected of involvement in the scheme, were acquitted due to insufficient evidence against them. The unscrupulous fortune teller will serve no more than 20 years in prison as that is the maximum jail term allowed by Thailand's Criminal Code for all the counts of the same charge.
Thailand is a country where fortune telling and superstition are not dismissed but embraced

Despite the impact of this scam, there is no question that the strong belief in fortune telling among Thai people will prevail. In fact the swift prosecution of the case and harsh sentence may a reflection of the deep breach of trust involved. Although many western visitors to Thailand view such activities with doubt and skepticism, fortune telling is, in fact, an inherent part of Thai culture and religion. Thai people entrust fortune tellers with important tasks, such as picking out an auspicious date for important events, like wedding and business opening, or giving advice on life decisions. Contrary to conventional wisdom that this superstition is something reserved for old people, young, highly educated Thai people still buy into this belief system and culture. Many senior government officials, who have played an important role in contemporary Thailand, are reportedly fascinated by psychics and clairvoyant. It would be wrong to view through this through the prism of western thinking but foreigners should bear in mind that there is strong tradition of animism in Thailand. It is deeply entrenched in Thai culture producing a different approach to thinking which is more open to such activities.
Thai fortune tellers and their influence on politics
It is reported that in Thailand many respected senior business figures and political leaders keep an open mind with regard to fortune tellers. Even current Thai Prime Minister Prayut Chan-o-cha some time ago admitted to inquisitive reporters that he consulted fortune tellers about the details of his inauguration before taking office in 2014. 'There's no harm in listening to fortune tellers. Fortune telling is an art,' he told them. However the canny Prime Minister also pointed out that he retained a healthy attitude towards the activity: 'But if a fortune teller tells a person that they will be rich and then they stay in bed all day, then what is the use?' Famous for his unpredictable relationship with the media and sometimes abrasive style, he added for the benefit of his audience: 'I listen to their words. They warn me that I might clash with the media.'
Former PM Thaksin also consulted fortune tellers
On the other side of Thailand's current political divide, Thaksin Shinawatra, the former Prime Minister who lives in exile and who reportedly still acts as a figure head of Thailand's opposition movement, is also reported to be a regular client of some well known fortune tellers, who give him valuable advice. Legend has it that  E Thi, an influential mystic, once told him in 2006 to stay away from Thailand between September 8th and 22nd that year. Her word was later proved to be prescient and useful as in the evening of September 19th, the Thai army began the coup that would unseat Thaksin Shinawatra while he was visiting the UN in New York.
Another fortune teller that has arguably played a part in shaping the history of modern Thailand is Warin Buawiratlert who claims to be a longtime acquaintance of Prime Minister Prayut Chan-o-cha and is reported to have had some influence. While Prayut Chan-o-cha was still a military officer, Buawiratlert had predicted that the general would lead Thailand someday, and told him about this vision several times. Then came the 2014 coup and the rest is history.
Not a good idea for foreigners to openly dismiss and denigrate Thai superstition and beliefs

At the mundane level, fortune telling is no less significant for ordinary Thai people. It is, at its best, considered a psychological therapy or a source of inspiration for people who have difficulty making a choice or decision. For non believers, the practice is very good to have a laugh. This is very much the western attitude among more secular people.
A visit to a psychic is featured in a number of tours to Thailand and recommended as a unique travel experience. For a small fee, tourists can enjoy having fortune tellers predict their future by various means like astrology, palmistry, card reading, etc. (but no crystal ball). However, regardless of their purposes, it would be inadvisable for western foreigners to openly besmirch fortune telling. In addition to the fact that it is part and parcel of Thai culture, as one fortune teller puts it, 'after all they can choose not to believe after consulting us'.