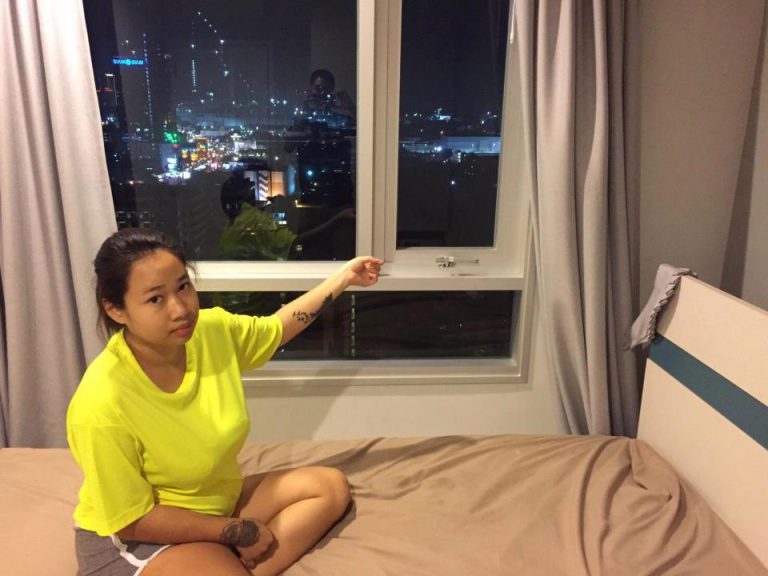 A young Thai woman, rejected by her Korean lover and despair, tossed her newborn baby from the 17th floor of a high rise apartment building in Pattaya. In Bangkok, four juveniles were held by Thai police after a young 17 year old boy was beaten to debt over a 500 baht ($15) debt.
A Thai woman killed her newborn baby in the resort town of Pattaya this week after she found out that her boyfriend had returned to his family in Korea. The heartbroken Thai women had just given birth to her baby in the toilet on the 17th Floor of a high rise apartment in Pattaya. The women threw her baby out of the window of the apartment.
Royal Thai Police Colonel Apaicahai Khemphet, Head of Police for Pattaya told the press: 'Miss Netchanok Nokyungtong gave birth in bathroom where blood was found on the floor.' He explained that the 20 year old Thai woman as shocked by the event and was not mentally prepared to give birth to the child.
The policeman told reporters that it was likely that Netchanok Nokyungtong would be prosecuted after all evidence in the case was gathered.
Young Thai man brutally murdered over 500 baht debt
In Bangkok, it emerged that a young Thai boy was beaten to death after he had failed to pay a portion of a B1,500 debt. Sitthichai Moolraj had paid 1,000 baht of the debt but was 500 baht short. The youngster, who worked at the Mambo Cabaret Show on Yannawa Road in the city, was assaulted by one of four other teenagers who became angry over the 500 baht shortfall.
On Tuesday Royal Thai Police from the Metropolitan Police Bureau staged a reenactment of the crime involving two of four juveniles who were detained by the police in connection with the killing. It was revealed that the young Thai victim was beaten seven or eight times on the neck by a stick. Sitthichai Moolraj died inside the cabaret venue from a fatal neck injury.