Thailand's inflation rate fell to 2.67% in April from 2.8% in March and is within the Bank of Thailand's targeted range but the continued high cost of electricity, which has risen dramatically, could be only starting to feed into higher prices. The Ministry of Commerce in early April, projected that inflation will, however, continue to decline within a range of 1.7% to 2.7%.
An Economic research house is warning that the reduced level of inflation seen so far this year in Thailand may be impacted by the surge in electricity costs which is also driving up costs within the foreign tourism industry and eating into its viability. This year, Thailand saw record electricity prices, something that may be seen as a key factor in the General Election result, driven by a rise in charges and record high temperatures which may continue for another month because of the Pacific El Nino effect.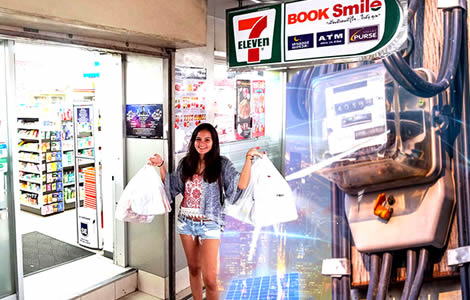 The economy is likely to be hit by rising prices driven by markedly higher electricity costs in 2023 according to Kasikorn Research Centre, the research arm of Kasikorn Bank.
Elevated levels of inflation seen in the United Kingdom and Europe this year have been caused in no small part by a rapid surge in electricity costs at far higher levels than seen in Thailand which have found their way into core inflationary pressure.
Research body warns that electricity costs as a proportion of business overhead have risen sharply since last year hitting Thai hotels and restaurants
The research body is warning that many Thai manufacturers and service providers within the domestic market are planning to raise prices in the course of 2023, something that will impact the country's projected inflation level which the Bank of Thailand is expecting to be held within its target range of 1% to 3% this year.
The April inflation rate was 2.67% falling from 2.83% in March.
In early April, the Ministry of Commerce said that inflation will continue to fall and will be in the range of 1.7% to 2.7% for the year.
Figures for electricity costs show that businesses have seen them rise by 12% to 17% since last year.
However, the cost pressures are expected to especially be felt in the hotel and restaurant sectors where electricity is now becoming a significant cost for business owners with substantially higher bills each month.
The outgoing cabinet this week was awaiting approval from the Election Commission for a ฿10.46 billion package to help lower bills for small household users. 
Thailand now charges a higher rate to business owners with a progressive charge structure meaning those who use more electricity pay also at a higher rate.
Uncertainty caused by the manufacturing sector already facing severe challenges due to a depressed world economy and geo-political disturbances
The Kasikorn research team say that the problem with electricity costs is also coming with uncertainty in the manufacturing sector, the bedrock of the economy, with a continued absence of strong export demand from depressed Western markets and China.
Nevertheless, consumer confidence is rising along with strong foreign tourism growth which distributes cash to Thailand's grassroots economy although the industry is not expected to fully recover until at least 2025.
The business operators, in the sector, continue however to feel the pinch.
The Kasikorn Research Centre team are also reporting higher costs for raw materials and labour in recent months facing business establishments with a shortage of suitably qualified workers now also being experienced in the market.
The impact of these factors is being faced particularly by hotel and restaurant businesses with the market not yet recovered to pre-pandemic era level and with combined electricity or water charges now coming to 18% of turnover for many struggling concerns.
Hotel and tourism industry concerns cannot raise their prices in an oversupplied market, it will also hurt Thailand's competitiveness and reduce demand
The research body says the sector is facing a 9% to 16% rise in costs in 2023 with very little room to raise prices or charges given the still depressed market and surplus of supply. 
The somewhat negative economic news is coming after a period of record high temperatures in Thailand which has seen the country coping with a peak demand of 33.117 megawatts registered on April 28th last at 2.3o pm.
Economists say that the country's power infrastructure is facing a rising level of peak demand each year because of higher temperatures and more usage of air conditioning devices by the public.
The situation demands far more decisive action by large business concerns to create their own power sources such as the use of solar panels placed on factory or office rooftops in Thailand.
Higher charges combined with peak demand
Thailand raised the per unit electricity charge for business from ฿4.72 to ฿5.33 at the start of 2023.
Peak demand is expected to persist until the Thai summer ends in mid-May or over the coming week but weather experts warn that an El Nino effect may prolong this until the middle of June.
El Nino is a natural cyclical effect caused by warming in the Pacific Ocean which can cause drought and higher temperatures in some countries with flooding in others.
Thailand has been experiencing peak temperatures, on a daily basis, of 40 degrees Celsius or more since early April.
Further reading:
Business calls for input on energy policy as cabinet agrees on ฿11 billion for electricity bill supports
Lights out for the PM's chances as people get shocked by sky-high electricity bills in the post
Pheu Thai to knock back skyrocketing electricity costs hitting business with a 21% rise in 2023 already confirmed
Covid 19 electricity price reductions overshadowed by reports of skyrocketing energy bills nationwide
Electricity price freeze requested by Deputy PM to help Thai households cope with the slower economy