Spike in deaths from rabies in Thailand this year at the beginning of the year prompted a massive response from Thai authorities which has seen soi dog roundups and over 10 million vaccinations. Death will be up in 2018 but it is hoped the threat is under control
Thailand has been fighting a battle this year against another key threat. After 6 deaths from rabies in the first three months of the year, Thai authorities mobilised. Since then there has been a relentless campaign including mass vaccinations, a decisive round-up of soi dogs in Bangkok and emergency response teams operating throughout the country. This year will see a spike in deaths from rabies in Thailand. However, the decisive action from the Thai authority seems to have been enough t bring it under control for now.
Soi dogs are a curious feature of life in Thailand. Much loved by some but feared by others, they have become a contentious issue with the growing threat of rabies in Thailand which has emerged. According to some estimates, around 5 % of all dogs in Thailand have rabies. The chances of getting bitten by a rabid dog in the country are quite slim to be a serious concern for locals or foreign travellers flocking to the Kingdom in large numbers.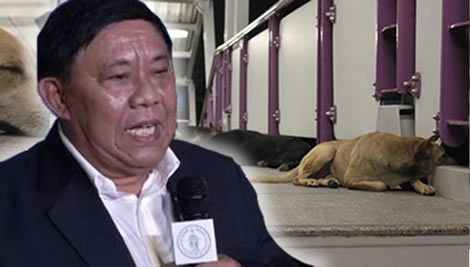 This is not the case this year, though. Thailand is currently suffering from one of the deadliest rabies outbreaks in decades.
So far, the virus responsible for the diseases, which can be easily passed on to humans from infected animals and results in a 100% mortality rate in most cases, has been detected in 40 provinces including popular tourist areas Bangkok and Chiang Rai. This year's number of rabies-related deaths is also much higher than those of previous years.
Threat of rabies in Thailand has prompted an ongoing and nationwide emergency response
Thailand has, in fact, been experiencing a nationwide rabies outbreak. There was a noticeable uptick in rabies incidents in 2018 and the problem escalated as the year began. The Thai government has been working very hard to contain it and curtail the threat.
Six people alone died in Thailand from rabies in the first three months of 2018.
In Buriram province, a 14-year-old student died in mid March after being bitten by an infected dog in late February.
By October this year, the death toll reached 17 with the death of a 65-year-old man from Songkhla province in Thailand's southern region.
The man had been living with over 80 dogs at his home. He had been bitten by a dog as far back as January.
He had reported symptoms of a tightening of his chest and also difficulties swallowing before being diagnosed with the deadly infection.
Authorities throughout the year have been dealing with reports of dogs attacking people. The authorities have been responding with teams carrying out vaccinations and educating people about the threat. Thai people are being advised to clean any wound inflicted by a dog quickly with soap, water and antiseptic but also to report to hospitals for professional medical attention.
Stray dog bites infant sleeping in a hammock
In September an alarming news report concerned a stray dog, infected with rabies, who inflicted a bite on a 19-day-year-old infant.
The horrific incident occurred in Nakhon Si Thammarat province. The little baby girl was attacked by the dog after it entered her home. It had earlier killed a cat and five puppies. The baby's mother was busy in the kitchen and had left the little girl resting in a hammock in the hall area of the house.
The baby was given medical attention and removed to hospital where her condition was reported by the doctors as critical. The authorities responded swiftly vaccinating family members and animals in the area. Local people living in the area were demanding action on packs of stray dogs.
Enormous response to deal with the crisis
The response from the Thai government in 2018 has been enormous.
As well as animal roundups, such as that underway in Bangkok, millions of dogs and other animals, including cats have been vaccinated. It is thought that this figure could be well over 10 million. The emergency response units operated by the government include mobile units that can treat up to 800 dogs a day.
These are dispatched to places where incidents are reported. The most dangerous areas in the country were reported as Bangkok and provinces adjacent to the capital. These include Samut Prakan and Chachoengsao.
Bangkok Governor's decisive soi dog campaign to wipe out the threat from rabies in the city
A full-scale campaign led by Bangkok's governor Police General Aswin Kwanmuang was launched to deal comprehensively with the problem in Bangkok.
Soi dogs are to be rounded up and placed in cages for health screening and testing. Many dogs will later be moved to a new home in Thailand's north. The governor assured people that the dogs would not be ill-treated or killed.
Soi dogs are part of Thai urban life and particularly life in Bangkok but it had gotten out of control
Anyone who has been to Thailand will recognise, having walked the streets for a while that Thailand has a lot of stray dogs. Some dogs live alone but many combine as groups and interact with the public. These are soi dogs. They have become a particular problem in Thailand with more recurrent reports of rabies in the last 12 months which has prompted a government campaign to wipe out the health threat to the Thai public and foreigners.
Now in Bangkok, Thailand's capital city, the city's most powerful politician, the Governor of Bangkok has decided it's time to act in relation to soi dogs.
There had been a flurry of reports of people in the city who have been distressed by dogs who have become more threatening and aggressive. There are also more reports of dogs biting people going about their business in the city.
Campaign for soi dogs to be rounded up in Bangkok
This has prompted a proposed crackdown by officials from Bangkok's Metropolitan government who plan to catch and round up the dogs in a full-scale campaign.
Bangkok has soi dogs throughout the city which has an intensive concentration of people with so many buildings and little streets.
Hence the term soi dog.
The presence of these soi dogs is part of the culture and fabric of Bangkok, indeed in many parts of Thailand.
While there is a growing awareness of the danger posed by rabies and aggressive packs, there are many people also who love these dogs and personally take steps to feed and conform them.
This is not an uncommon and welcome sight.
Personal assurance from Bangkok chief that soi dogs would not be killed or ill-treated by officials
The Governor of Bangkok, Police General Aswin Kwanmuang, says the campaign will see city staff receiving training in 50 districts on methods to employ in order to catch the dogs.
The plan is to incarcerate the animals and then transport them out of the city to other locations where they will be examined for health issues and of course, the presence of rabies.
This is a considerable health threat to human beings from infected dogs.
Over a dozen Thai people died from this infection last year and but this year the threat was heightened and indeed would have gotten out of control without decisive action.
The Governor of Bangkok has given a personal assurance that the dogs rounded up and placed in special-purpose cages would not be ill-treated or killed.
He has also reached out to residents in Bangkok asking them not to dispose of dogs that are no longer wanted by ejecting them onto the streets but to contact the Bangkok Metropolitan Authority.
Up to now, Bangkok authorities had a programme which vaccinates dogs, apprehended on the streets and neutered them, particularly dogs that had been involved in biting incidents with the public.
Special complex in Uthai Thani to become home for 8,000 soi dogs who will be retired from city
It is understood that a special complex is being established in Uthai Thani province in the north of Thailand to house and cater for up to 8,000 dogs while a centre in the Prawet district in the Southeast of Bangkok will serve as a transit point.
The soi dogs will be rounded up by staff in each Bangkok district and registered with their status determined detailing ownership and levels of aggressiveness. The dogs will then be sent then to the Prawet centre for health screening.
Dogs will also be vaccinated and neutered.
The Governor called on Thailand's Ministry of Public Health and the complete range of authorities handling veterinary affairs within the government and Thailand's universities to assist the Bangkok authorities in its ongoing campaign by developing new policies and regulations to keep on top of the soi dog issue which is ongoing.
Some criticism of the government's decision to suspend the vaccination programme in 2016
There has been some criticism over the rise in rabies incidents and the need to undertake sweeping emergency operations. A professor at Chulalongkorn University, Sanipa Suradhat, who works at the University's Department of Veterinary Microbiology points the figure at the suspension of the rabies vaccine programme in 2016.
There has also been concern expressed at the recall of vaccines by Thailand's Food and Drug Administration some time ago.
The professor says the shortage of vaccines played a part in the problem as new dogs were always being born. The authorities have also highlighted the importance of educating the public on what to do if they come into contact with an aggressive dog or a dog suspected of being infected.
The Thai Health Ministry has also underlined the importance of hygiene and standards in restaurants and places where food is served.
Failure of pet owners in Thailand to immunize pets
Thailand's Department of Livestock Development (DLD) has attributed the spike in rabies cases to pet owners who don't immunize their pets.
The Thai government is now combating the outbreak by carrying out a widespread vaccination campaign.
The DLD's aim was to vaccinate 10 million cats and dogs by September this year. Anyone who is charged with failure to vaccinate their pets can face up to a fine of ฿200.
Pet registration is important but there is a hot debate in Thailand about fees and who should pay
Pet registration is also seen as an effective way to keep rabies under control, although there has been a public backlash against how it is managed.
The government has proposed that people pay a fee to register their pets.
But a poll conducted in October by National Institute of Development Administration (NIDA) found that while the participants generally agreed with the need for better pet surveillance, most of them dismissed the fee as too high.
The proposed fee is ฿450, a rate that some believe would force many pet owners to abandon their pets on the streets rather than keep them and thus increasing the threat.
About 56% of the participants even suggested that the government should offer free vaccinations and sterilization for stray cats and dogs. Tagging pets with microchips was once considered a possible preventative measure but the Prime Minister ruled it out to ease the burden on the Thai people.
Thailand is safe for foreigners but be vigilant
Despite the spread of the outbreak, Thailand is still a very safe country for travellers.
But tourists are strongly advised against petting, feeding or standing too close to stray dogs.
If bitten by a dog, the same procedures must always be followed: move away from the dog, treat the wound with first-aid and get to the hospital as soon as possible.
Depending on the patient's vaccination history, the doctors will decide what is the best course of treatment then.  
Further reading:
Warning to all dog owners in Thailand after a recent pit bull attack and other serious incidents
Widow blames a Thai hospital for failing to diagnose her husband's fatal heart condition
Thai woman dies from a female mosquito bite as deaths and infections from dengue spike
Giant lizard makes world news from the Thai city of Nakhon Pathom in search of a cool one at 7/11
Decisive action ordered by Krabi governor after pack of dogs attack 7-year-old American boy on a beach
Family to visit Buddhist shrine as little Thai girl miraculously escapes playing with a cobra snake
Snake home invasions double in Thailand within the last 4 years with injuries and deaths reported
Thailand this year is battling another deadly threat – rabies. For now its is under control but it requires action
Frenchman who founded mission to rescue abused dogs reported to Buriram police by disgruntled staff
Thai woman finds Cambodian building site worker preparing a soi dog for dinner at his construction site
Watch out for deadly snakes in Thailand – they're not your friend
Thai police captain helps woman lose spirit that was damaging her health in call out video that went viral
Thai girl dies after taking part in 'black curse' ritual in tragic unexplained death – five charged