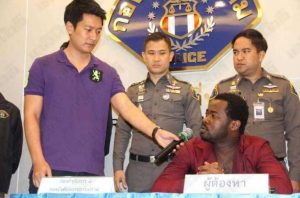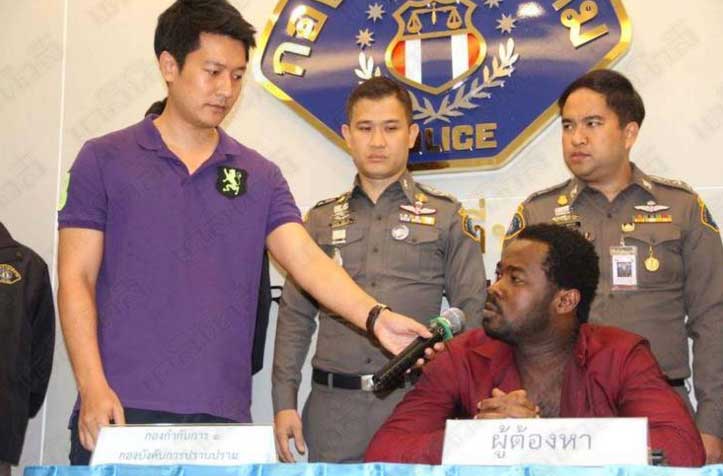 Thai women have been leading the surge in internet usage in the Kingdom for years. As well as education and job searching, one notable trend is the large number of Thai women using international dating sites. Some become victims of online scamming gangs, originating in Africa, who target both Thai women and also the foreign men who use the popular websites.
Despite repeated warnings from the authorities in Thailand, many Thai women have become victims of online scammers on international Thai dating and social network sites. Indeed Thai police have revealed that the target of these scammers is not only confined to Thai women but also to Europeans, Americans and other men from western countries.
Nigerian man arrested for scamming Thai women online
In early December 2015, Thai police arrested a Nigerian man, Mgbenka Oyalulu Ogochukwu, 35 years of age and detained him at a police station in Bangkok. The man was accused of creating false profiles of European men and women in a scam which netted nearly 400,000 baht. In this instance, the perpetrator was using the online app known as LINE. The man was arrested and taken into custody at a condminium  at La Kranang district in Bangkok. One of the scammer identities was that of a European man known as Luis Mark. The dating profile used a false photograph of a good looking European man. The scammer had flirted and interacted with Thai women on the popular chat app.
Con artist gained the trust of Thai women online
Thai police revealed that, having gained of the trust of Thai women, the accused man would create fabricated story which would end up at a point where a large sum of money, which the scammer purported to be bringing with him to Thailand, was confiscated at the airport. In fact, the scammer had never was based in Bangkok all the time. The elaborate scam, which was being used by the Nigerian, involved a customs officer ringing the women and the Thai women being requested to send a sum of money to pay tax or duty on the funds confiscated. It was also discovered that the Nigerian man had also been using a fabricated profile of a British woman who was called 'Gianna Addison' to scam Thai men using a similar cover story.
Police Major General Chan Vimonsri said that the accused man had entered Thailand in 2012 to work at fashion business in Pratunam in Bangkok but later became involved in this industry. Royal Thai Police officers also revealed that several Thai women had been duped out of millions of baht as a result of Ogochukwu's  activities.
Scores of complaints from Thai women to the police
This followed scores of complaints from Thai women who had reported the matter to the police. It was revealed that each Thai women had been conned out of an average of 100,000 baht. The Thai women told the police that they had started with online chat contact with Ogochukwu posing as an attractive European on Facebook, Line and Thai dating websites.
The man suggested to the women that, while he was living and working in Europe, he would soon be moving to Thailand. Reports in Thailand's Thai language popular newspaper, the Daily News, confirmed that each of the women had wired Ogochukwu hundreds of thousands of baht when they received a call from the man who they had met online. During the call, the women were informed that the man was being held at Bangkok airport with more than 1 million baht in cash and needed 100,000 baht transferred immediately to pay customs. The Nigerian admitted to police that he had made contact online with more than 100 women. He is now being held in Bangkok awaiting legal proceedings.
Leading Thai dating site launches security campaign to protect users
Pranom Ithakhenee is Marketing Manager with ThaiLoveLines, Thailand's leading international dating site and confirms that such activities exist. 'In the last five years the most popular international Thai dating site in Thailand, has launched an information campaign for users to become aware of the threat posed by such users. 'It is really such a pity because there are many positive relationships and positive things that happen on our dating site every day of the week but this problem can make it so there is an air of suspicion and with some users even suffering paranoia which is not what we want but it is understandable, we like to tell our users that once they are aware of the threat and know about things like this then they are protected if they simply listen to our advice.'
Some international online dating scammers based in Thailand and Malaysia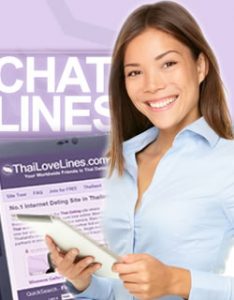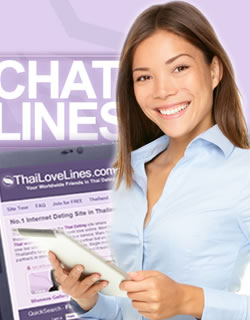 The dating site officer reveals that thwarting online scamming is a challenge faced by every social network in the world and she believes that there are many different operators and gangs throughout the world involved. 'The primary origin of such scams is from Nigeria and Ghana but these people are operating from bases across Europe and Asia including Thailand, the Philippines, Malaysia, Indonesia, Taiwan and Hong Kong.'
There is always a number of security officers working within Thailovelines. The dating website has set up its own security department within its operations office to combat the threat. One security officer told the Thai Examiner that it is believed a number of scammers targeting Thai  dating sites are operating from Malaysia. This was confirmed by a report last years where a Thai woman was arrested by the Royal Thai Police carrying millions of baht which had been extorted from Thai women. It is thought that she was working and assisting the scammers involved in this activity.
Security and key advice for Thai singles using dating sites online
The Thai dating site now advises its users not to make contact users off site as the website has installed security features in an effort to protect users from such activity. It has also blocked all payments for Premium membership from Malaysia through its main payment gateway. The new security system includes detecting suspicious profiles, IP locations with regularly security sweeps of the site. The security programme also allows profiles to be suspended and a warning notice placed for other users as well as alerts to users who are found in chat contact with suspicious dating profiles. 'We have to achieve a balance between not putting off our users and making them paranoid but also protecting them from abuse, it is a very sad fact and highlights the immorality of this activity that these people are preying other people seeking love and friendship often at a time in their life when they can be vulnerable, it really is a dastardly crime. However in order for our dtang site to work, users have feel secure and the best way to do this is to brief our users so that they are aware of this potential threat. Once they are aware, then they are protected,' Ms Inthakhenee told the Thai Examiner.