Raid in Germany raises questions about the plight of Thai women in Germany and the exploitation of transsexuals in Thailand
The raid by German police across the Federal Republic in April 2018 was the biggest ever conducted by German police. It has resurrected the issue of Thai women been trafficked into Europe one that many people had thought was in decline. Amazingly the master mind and boss of the trafficking ganage is a middle aged Thai woman with a german husband.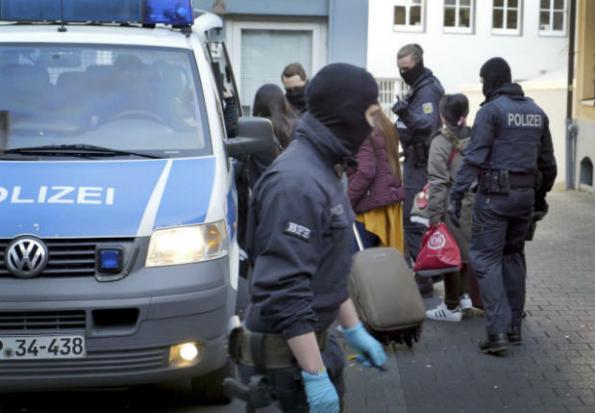 The human trafficking raids in Germany in April 2018 targeting a Thai human trafficking gang has raised concerns about Thai women in Germany. It was thought that the human trafficking of Thai women was significantly reduced by intensive visa screening and a shift by criminal gangs towards preying Eastern European women. However the scale of the raid by German authorities has put the question of human trafficking of Thai women back on the agenda. It is also unwelcome news for the Thai government which is in the midst of a national crackdown on human trafficking across all sectors in its continued efforts to remove Thailand from US government and international watch lists.
Massive German police raid the biggest in the history of the force
On April 18th a force of over 15,0000 German police raided 60 different locations in 12 of Germany's 16 states which served as living quarters or brothels. The coordinated range were at a level hitherto unseen in Germany. The extent of the operation and the worldwide publicity surrounding it has raised the issue human trafficking to the fore again as the world has become preoccupied with mass immigration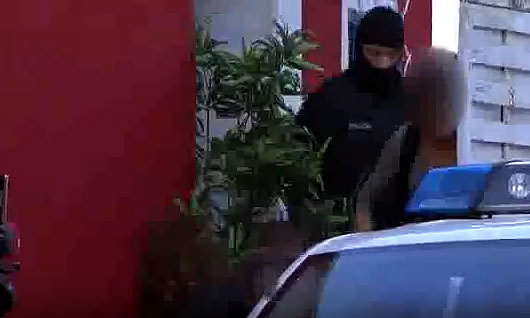 German police arrested 56 people including 51 Thai women. The raid was the culmination of a police investigation that began February 2017 into the activities of a human trafficking gang. The gang was led by seven people including a German man and his Thai wife. Significantly it is reported that the leader of the racket is a 59 year old Thai woman living in Germany.
Human trafficking ring targeted transsexuals for a growing German sex industry
The enterprise is said to have netted well over 1 million euros during this time. The gang imported Thai women into Germany using tourist visas as well as forged passports and visas. These women were then pt to work in the underground prostitution industry in Thailand. Prostitution is legal in Germany which involves sex workers being registered by the German government and paying tax. The underground prostitution racket is said to be lucrative for those involved it provides services to niche market often illegal in themselves and allows those in charge of the enterprise to control those working in it for maximum profit.
Nearly all the Thai women were vulnerable with no german speaking ability
Police established that many of the victims trafficked in this scheme were transexuals with many having contacted debts as high as $45,000. The unfortunate women were told that they would not see any income until the debt was fully repaid to the gangs. German police also revealed that nearly all those participating had limited or no command of the German language. This put them in a completely vulnerable position and at the mercy of the couple who ran the operation. It is thought that the German and Thai couple who masterminded the business face up to 15 years in prison in Germany.
German police raids raises concern for Thai women in Germany
The raid has sparked concerns in Thailand for Thai women living in Germany. Official figures in Germany show up that there are nearly 90,000 Thai women married to German partner and some estimates put the number of Thai women living in the country at nearly 200,000. Most are married or in relationships with German partners. However a small proportion of these women have opted to work in the legal German prostitution industry often as the result of financial pressures or lack of well paid work. One Thai woman who moved to Germany told a Thai researcher for a report for a post graduate study in 2008 that she was offered a job as worker in a massage parlour and brothel by an official at a government employment agency.
Thai woman working legally in German as prostitute says there are more like her
One Thai woman who works as prostitute in a brothel in Frankfurt has spoken to the Thai Examiner and says that there are many Thai women in Germany working in the industry. Jeab told us that the pay is good and her profession allows her to maintain a good lifestyle in Germany. She is married to a German man. 'I like my boss and I enjoy my work. There are many nice customers too but it is not something for everyone,' she said. Jeab returns to Thailand every two years by never misses her annual holiday to Ibiza with her German husband. 'It is not something I can rely on forever but when that day comes my husband, he will have retired and I can always think about going back home someday,' she says.
Following the German raid it is reported in Thailand that the Thai women apprehended in the operation may face charges in German themselves for working in Germany without have valid work permits. It is important to differentiate between the human trafficking in Germany involving illegal prostitution and legal prostitution even if this business is morally offensive to many.
Thai authorities reacted strongly to the raids in Germany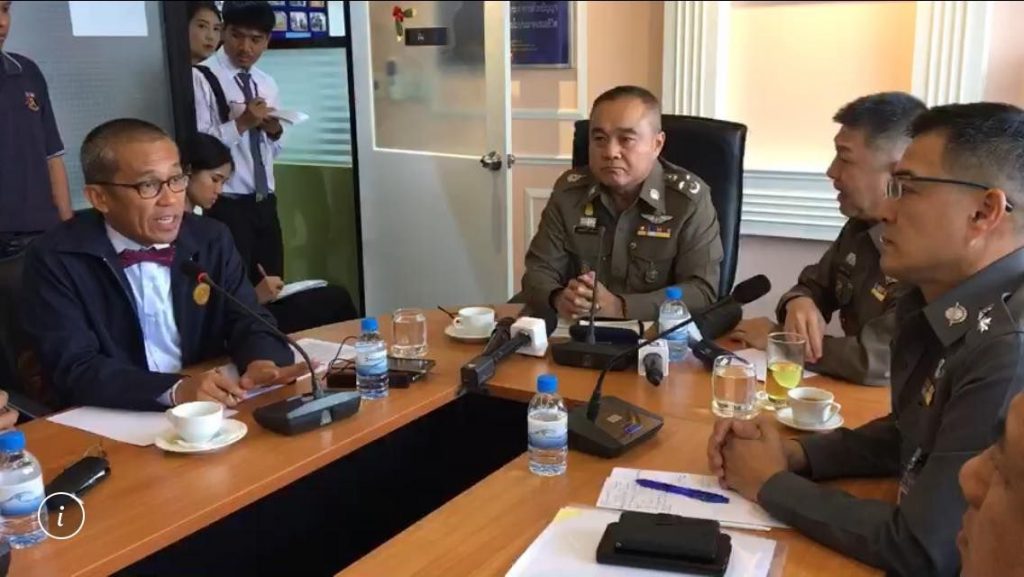 In the aftermath of the raids the Thai government sought more information from German authorities. Royal Thai Police Chief instructed the Foreign Affairs and Anti Human Trafficking divisions of the Thai police force sought further information from the German police. Thai police boss Pol General Thammasak Witchayara, who heads a committee tackling international human trafficking revealed that the Thai police and authorities were working with Germany to combat human trafficking on an ongoing basis. He said that the Thailand were willing to send officials to Germany to find out more about the raid.
German prosecutor and Interior minister condemn the sex trafficking ring
Alexander Badle, a spokesman for the German public prosecutors office in Frankfurt described the activities of the gang as 'sexual exploitation on an abominable scale'. He revealed that the racket involved transexual prostitututes and that the sex workers were told they would not receive any remuneration for their work as they had contracted to repay a debt either existing or for being smuggled into Germany to work in the gang's massage parlours.
German Interior Minister Horst Seehofer also condemned the activities of the human trafficking gang and took pity of the Thai women in the their clutches. They were 'at the mercy of the inhumane, boundless greed of human smugglers for years and across borders," he said . He praised the German police for striking a blow at what he described as 'a national organised crime network'.
German sex trafficking raid raises questions about transsexual people in Thailand
The raid also raised questions about transgender people in Thailand. In many countries Thailand is seen as being at the forefront of tolerance and understanding to this group. It is estimated that there are over 200,000 such people living in Thailand who do not identify with the gender as stated on their birth certificate. A 2012  UN report has been highlighted which is somewhat critical of Thailand's record concerning transgender people. The United Nations Development programme report talked of a stigma attaching to the group in Thailand with many taking drugs or working in prostitution. Joseph O' Connor a foreigner living in Bangkok and news commentator doesn't agree: 'I think transgender people are respected in Thailand. I know many who are pretty savvy and particularly good business people. This situation is deplorable but what is really at fault here is greed and satisfying the sexual appetite of wealthy westerners. It's sad and I'm sorry to say that.'
Thai government continues with its suppression of sex and human trafficking trade
The Thai government is in the midst of an ongoing campaign to crackdown on human trafficking from Thailand in all its forms and also the excesses of the Thai prostitution industry which has marred the image of the country internationally. In June 2017 the Thai government invited US officials to Thailand to witness the efforts being made by authorities in the kingdom to deal with the issue. The US has insisted that Thailand is maintained on a watch list and has indicated that more needs to be done.