Thailand's economy is make progress, consumer confidence is rising but inequality masks hardship among poorer Thais and rural communities
Thailand has so far defied the global monetary tightening trend while the country's consumer confidence is reported to be on the rise. However in the midst of the good news is a startling fact. 40% of Thai farmers are living on less than $84 a month or 2,700 baht. Debt levels among farmers and poorer people in Thailand are high and  often involve casual lenders loaning money at astronomical rates. A recent government crackdown on unsrcupulous lenders saw title documents held as security returned to many Thai families by Thailand's Deputy Prime Minister.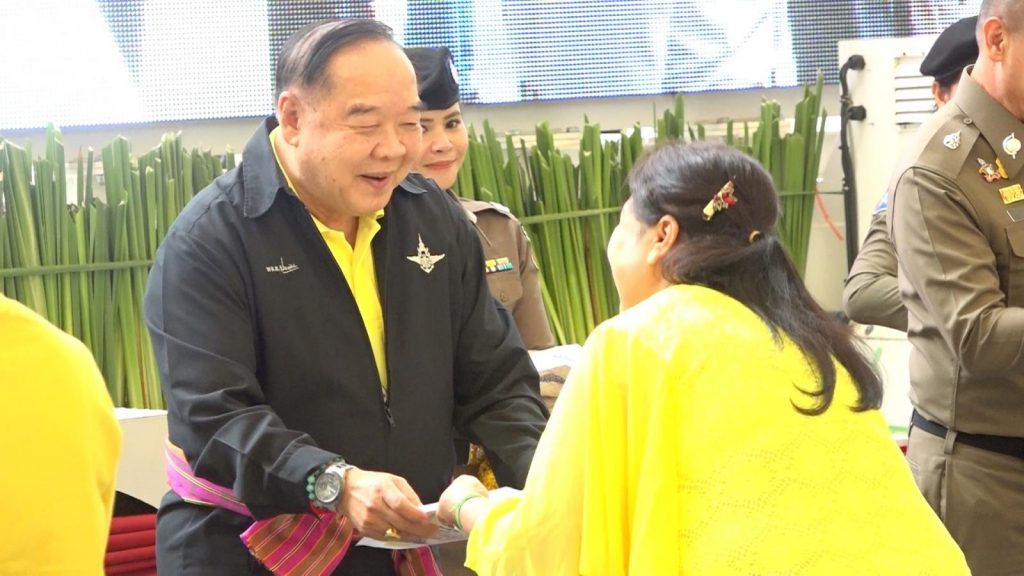 Against the background of a strengthening U.S. dollar, most developing countries have tightened their monetary policies in order to stop investors from pulling out. But Thailand with its financial stability has yet to join the ranks. The value of baht has appreciated in 2018, and as yet another positive sign, Fitch Ratings Inc. continues to give BBB+ investment grade credit rating to the country.
Thailand may postpone tightening of monetary policy until next year as it is left in a strong position

Kulaya Tantitemit, a spokeswoman for Thailand's Finance Ministry, has said that the ministry may postpone increasing borrowing costs which currently reach 1.5 % until 2019, and that next year's potential rise would not be steep. This year's average inflation is forecast to be 1.4 %, well below the maximum target of 4 % set out by the ministry. Some International Monetary Fund officials recommend monetary easing to increase inflation rate. But the decisive factors that give Thailand freedom of maneuver are more  than $200 billion of foreign reserves and a high current-account surplus.
Election due in 2019 as Thai economy takes off
Speculation about politics and country's future has risen with the likelihood of a 2019 general election. In the meantime Thailand's economy continues to grow at an amazing rate, the latest projection for this year is 4.5 %, which is even higher than previous estimates. Growth predictions for next year are also as high. As some people voice their concerns that rural and less well off communities don't enjoy their share of the current economic prosperity, the military government has made sure that the effects of a robust economy will be felt by Thai people from all walks of life as previously by adding 150 billion baht to welfare funding as well as raising the national minimum wage for the first time since 2013. While the figures for Thailand, even by Asian standards, are impressive, it is important to factor in the inequality in the country which the current government has been tackling.
Farming and rural communities must be a key focus
The Thai government is paying close attention to the farming and rural communities particularly those in the north of the country where high levels of debt and very low incomes have provided a traditional base of political support for parties associated with the Shinawatra family. It is easy to understand what drives many of these Thai people to turn to politics. A survey by Puey Ungphakorn, an official with the Bank of Thailand, recently revealed that 40% of farmers across Thailand are living under the poverty line which is set at a very low 32,000 baht a year in Thailand.
Debt in Thailand is a huge issue that is hindering social and economic development
40% of Thai farmers are living on $84 of 2,670 baht a month.This staggering  statistic is all the more impressive when it has been shown that 30% of Thai farmers are in debt to the extent of 100% of annual income and 10% of farmers have a debt level in excess of 300% of  annual income. One of the most pernicious issues, which the Thai government has been tackling, are casual lending practices which is endemic throughout Thailand. This often sees Thai families with land or holding providing title documents as security for long terms loan at extortionate interest rates at 5, 10 and even 20% per month. It can been be worse than this for short term loans with interest rates of a staggering 5% per day or up to 100% per month. The government recently announced a series of coordinated raids centred on Udon Thani where oan sharks were raided and title documents returned to unfortunate borrowers by Thai cabinet minister and Deputy Prime Minister General Prawit Wongsuwan at a joyful ceremony. The Prime Minister Prayuth Chan-ocha urged those in financial distress in relation to such loans to urgently seek help from regular banking institutions.
Thailand's demographic challenge has begun to impact but Thailand 4.0 is a good counter move
The average farming income across Thailand was only 57,032 per annum or 4,753 baht per month ($150).  A survey conducted by Witsanu Attavanich, economics professor at Kasetsart University showed that the average farming household comprised of 2.7 individuals.
The same survey  revealed that the demographics challenge is also hitting the farming community hard. In 2003 only 39% of farming labour was 40 to 60 years old. This was 49% by 2013. Over this same decade the percentage of younger 15-40 year old providing farm labour decreased from 48% to 32%. This shows a classic movement from the rural community to an urban environment but also shows the overall demographics challenge facing Thailand and which could soon impact the country further. It is hoped that Thailand's new economic plan, Thailand 4.0, will counter this by raising the level of income in Thailand the and the overall value of economic activity by shifting Thailand from an industrialized economy to a high tech, added value one. The current economic environment and political stability are a good basis and the implementation of the programme has already begun.
Consumer confidence in Thailand rises
Meanwhile, the consumer confidence index climbed from 80.1 in May to 81.3 in June, according to the University of the Thai Chamber of Commerce. Sectors that experienced increases were exports, tourism and agriculture. The healthy rise is attributed to the high economic growth, the consequent recovery of manufacturing and service sectors, and government control over fuel prices. However, the fact that the index was below 100 points shows that consumer confidence had not fully recovered, the researchers said.