The man is believed to have been a regular visitor to the area and a valued guest at the same resort. He arrived in Thailand on Sunday.
A 65-year-old Finnish man was found dead in his resort bedroom in Mae Hong Son on Tuesday morning. Police are treating the death as not suspicious.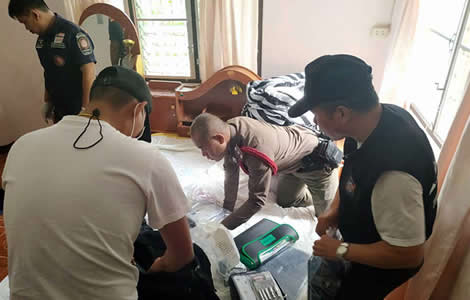 A Finish national has been found dead at a resort in the Thai province of Mae Hong Son in the north of Thailand on Tuesday morning. The resort is situated in the Pai area of the mountainous province in a valley famous for its gorges, hot springs and scenery.
His name has not been released yet but it is understood that he was 65 years old. Thai tourist police are in the process of contacting his relatives in Finland.
Caretaker discovered the body Tuesday at about 8 am
A caretaker at the resort, Atchana Panrae, discovered the man lying unresponsive on the floor of his room after her repeated knocks failed to generate an answer.
She had already noticed that all the lights were left switched on in the room. This was at approximately 8 am on Tuesday morning at the Yokmaneedoi resort in tambon Mae Na Toeng.
Police found nothing suspicious after search of room
The woman noticed that the body was cool and immediately alerted the police and emergency services.
Police carried out a thorough search of the room and did not find anything suspicious. The room was orderly and tidy. They also failed to find any drugs or medication.
Finn like many others in Finland was a frequent visitor to Thailand, arriving on Sunday
Thailand is very popular as a getaway tourist destination among Finns with over 8.2 million visits a year from a population of only 5.5 million.
It is understood that the man was a frequent visitor to the Pai and was a regular guest welcomed back many times at the resort. The police have found that he flew into Thailand from Finland on Sunday. The visitor had only checked in to the resort on Monday evening at 6 pm.
His body was taken to a local Pai Hospital for a post mortem examination as a matter of routine.