Biggest challenge Thailand's economy may ultimately face is demographics as in Europe
Things are looking up for Thailand as this year's economic growth is expected to be the highest since 2012 while the international isolation targeted at the country by western powers over the 2014 coup appears to be at an end.
In 2012 Thailand's future outlook was quite bleak. The Kingdom was troubled by economic stagnation, historic floods and political tensions that erupted into unrest. This grim period seems to be put to rest as Thailand is on track for record economic growth. Interestingly, the figures come as a surprise to many and firmly against many expert economic forecasts for the period. Thailand's economy is now projected to grow by 4.1 % in 2018. This would be the best annual performance since 2012. The good news comes from the World Bank's biannual economic monitor for Thailand which summarises its current economic position. It appears that Thailand's economy is maintaining the momentum generated last year when it grew by 3.9%. Of all the economic sectors, exports are still the biggest contributor to growth. In 2017, for the year, merchandise goods exports from Thailand grew by a whopping to 7.5%.
Thailand's manufacturing base is back in action with a strong economic performance
At the same time, imports of capital goods, such as machinery and equipment, grew by an impressive 8.6%. This is a clear sign of a rebound in the manufacturing sector. Meanwhile, tourism, which plays a pivotal role in the Thai economy, continues to grow with record annual numbers now on a consistent basis. Despite years of unrest, 37.55 million international tourists are expected to visit Thailand in 2018 and spend roughly $65 billion, 6% and 13% respectively more than in 2017. The growth of inward investment and trade is also impacting domestic consumers. Figures show, that right now, Thailand's population is experiencing the highest level of confidence in the economy since doubts spread 2015 in the aftermath of the 2014 coup. Commentators suggest it is a very positive sign for as domestic consumption contributes to approximately 50 % of Thailand's GDP.
Thai Consumer confidence on the way up with the best numbers since 2015
The military government in Thailand has been intent on increasing economic output and confidence in the economy. It has consistently taken decisive steps to stimulate growth since taking power. Part of the measures taken include regulatory reforms in Thailand and an aggressive campaign to tackle bribery and corruption. It is thought that increased confidence in Thailand's oversight of commercial affairs will be key in attracting foreign direct investment for industrial modernization. The modernisation of Thailand's economy is a key facet of an emerging government policy called Thailand 4.0.
Another factor that may help stimulate growth is Thailand's Central Bank's continued policy of holding its benchmark rate almost to zero. It is thought that this will help encourage business investment. The policy is in direct contrast with a tightening of monetary policy in western countries. The Thai government continues to develop the growing tourism sector, seen as one of Thailand's greatest economic assets. The 2015 campaign 'Discover Thainess' is largely credited with increasing tourist numbers to the Kingdom to unprecedented levels.
Thai Government working towards a stronger and more competitive banking system
The latest economic initiatives are targeted at Thailand's banking system. The Thai government has offered tax incentives to strong financial institutions in the country and has given the green light to plans to merge weaker institutions in order to create a more competitive banking system.
New challenges faced by Thailand's economy
However, the Thai economy could face new challenges in the foreseeable future. Though praised by the international community, there is concern about the outcome of the 2019 General Election and the political aftermath it may usher in. The continued recovery of the Thai economy hinges on stability and harmony within the country. Some experts have also pointed to delays in important infrastructure projects in Thailand which are critical to confidence and the underpinning of growth. A new threat is the possibility of a US-China trade war. This has begun to concern investors who are watching carefully the see-saw signals from Washington and Beijing. Both world economies have a significant impact on Thailand.
Demographics – the real economic issue underlying all world development
While domestic consumption and private investment have grown substantially and played an integral part in the economy, they will sooner or later reduce as Thailand population is ageing. This key issue has dogged economic performance in Europe and Thailand, which has for decades followed UN guidance on population control, is now facing a similar challenge. Other countries in Asia have a similar problem but countries like the Philippines and Indonesia have an advantage as religious forces ensued a higher birth rate. To tackle the problem in Thailand, experts recommend that the government invest more in innovation and technology in order to raise productivity and facilitate a successful transition to a high-income economy. That will means researching new 4.0 technological fields such as big data or machine learning, opening up services to private and foreign partners, building a skilled workforce and creating a more comprehensive legal framework for intellectual rights. This is an ambitious programme which will require considerable investment. It will also have some side effects such as making Thailand a more expensive country in the future
Thailand is now being courted by the Brussels as it experiences its own instability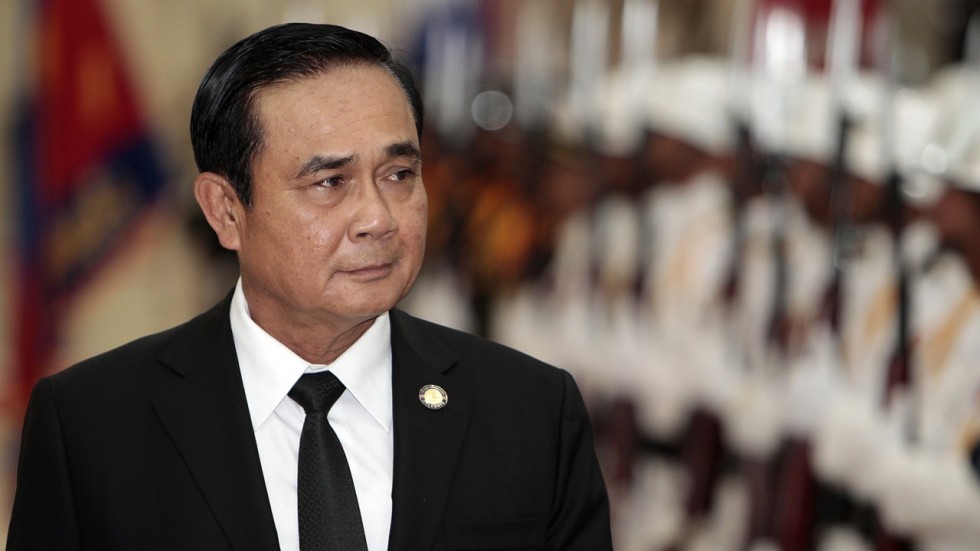 To make the picture rosier, Thailand has been working behind the scenes at improving ties with both the US and the EU. Despite being alienated by both powers in the aftermath of the military government seizing power in the 2014 coup, the government has from the outset, presented its case to international governments and has shown a willingness to address and work on their concerns. This has seen radical action in areas such as human trafficking, copyright protection and fisheries reform. The warming of relations is highlighted by the restoration of al diplomatic channels with the EU and a forthcoming visit by Prime Minister Prayut Chan-ocha's visit to Europe. The trip is likely to foster cooperation between Thailand and the bloc across a range of issues and aspects of trade. Since December 2017, and the restoration of ties with the EU, Thailand has hosted visits from ministers and representatives of the EU. The restoration of a full relationship by the EU is believed also to be a response to a growing rift between the EU and the US as well as Thailand's closer ties with China. There is also the fact that the EU itself is experiencing instability with concerns of democratic accountability as it clashes with Britain over Brexit and now its role in initially toppling a proposed new government in Rome before it was finally formed after a compromise. The new Italian government, which commands the support of over 50% of the electorate, is very sceptical about the EU in its current form.