Musk sued by UK hero Vern Unsworth – the spat raises the question of a mistaken prejudice and stereotype held by some against foreigners living in Thailand who love its unique culture
The spat between the UK hero diver Vern Unsworth and billionaire entrepreneur Elon Musk is heading to court as Mr Unsworth has served proceedings on Mr Musk in Los Angeles with a further action pending in the United Kingdom and a third country. The unfortunate series of events also raises questions about the perception of foreigners living in Thailand by western society and media as well as being a distraction from the inspiring story of the rescue of the Thai boys at Tham Luang cave.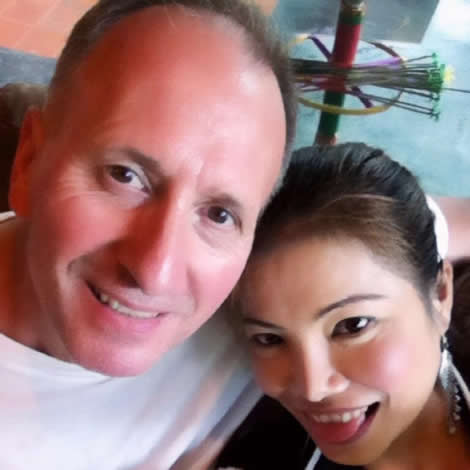 Lawyers for Vern Unsworth, one of the heroes and key players in the rescue of the Thai Boars Soccer Team in Thailand last July have served proceedings on Elon Musk over alleged libels and claims made about the UK man on social media including an infamous slur branding Mr Musk as a paedophile. The initial proceedings, served in Los Angeles, sue Mr Musk, one of the world's wealthiest men and highly successful high tech entrepreneur, for $75,000 in damages and call on the court to restrain Mr Musk from future pronouncements of this sort. It is also understood that proceedings are being prepared in two other countries including the UK.
The spat between Mr Musk and Mr Unsworth began on a CNN TV appearance made by Mr Unsorth where the British diver expressed scepticism about Mr Musks's involvement in the rescue mission in Thailand.
Musk went to Thailand and tested a mini silver bullet mini-sub to assist the rescue
The tech hero, who is the leader of electric car company Tesla and the Space X company, had offered his services to rescue effort when it had faced serious challenges in providing the victims with food and other essentials as well as bringing them out in July 2018. Elon Musk offered to help by sending a mini-submarine that, he said, could travel through the flooded chambers and transport rescuers and supplies. At the height of the rescue, media reports referred to Musk's submarine as one option which was being considered. The Space X and Tesla leader was reported to have had engineers build a special submarine craft designed to float through the cave chambers. Indeed pictures emerged on social media showing divers testing a  silver bullet-shaped mini-submarine at a swimming pool.
Vern Unsworth on CNN demolished Elon Musk's rescue effort as a 'PR Stunt'
But on July 15th, in the aftermath of the successful rescue of the Thai boys, Vern Unworth was interviewed by CNN, the world TV news channel. Vern Unsworth had by this time been acknowledged as one of the UK divers critical to the rescue.
The reporter mentioned that they had discussed the matter before and then asked Mr Unsworth for his thoughts of Elon Musk's rescue initiative. The UK man initially looked away and moved his eyes but then smiled at the camera and pronounced: 'He can stick his submarine where it hurts.' He smiled again after he said that and appeared to relish the moment inspired by the comment. It did appear that there was either some animus or disdain towards Mr Musk and his mission from Mr Unsworth's demeanour during the interview. Mr Unsworth, in the interview, then went on to explain his position: 'It just had absolutely no chance of working. He had no conception of what the cave passage was like. The submarine I believe was five foot six long, rigid so it wouldn't have gone round corners or around any obstacles. It wouldn't have made the first fifty metres into the cave from the dive start point. Just a PR stunt.' he concluded The rescue hero certainly spared no punches in his damning and scathing assessment of Musk's bid to provide assistance.
Unsworth indicated that Musk was asked to leave the immediate site of the rescue
Mr Unsworth also suggested that the Tesla chairman and CEO was asked to leave very quickly when he visited the site where the rescue was taking place. In the end, it was the rescuers and divers that got the football team out.
Musk questioned the importance of Vern Unsworth's role in the rescue and denied being asked to leave

The reply from Musk came via social media almost immediately on the same day. The tweets on Twitter viciously attacked Vern Unsworth. Musk suggested that the Briton had exaggerated his involvement in the rescue. Many reports suggest that Unsworth was a key figure in bringing onboard the invaluable diving experience of specialist UK divers who were pivotal to the rescue at the beginning when hopes for a successful rescue were at a low ebb. He certainly is acknowledged in Thailand and worldwide as a key figure in the successful outcome.
Musk then, in turn, suggested that he had never seen the 'British expat guy' when he visited the caves. Mr Musk said that the only people he saw when he visited the caves were Thai Navy and Army personnel. 'Their navy seals escorted us in – total opposite of wanting us to leave,' he tweeted
Musk then raised questions over UK man's character because he lived in Thailand
He then went on to raise suspicion about Mr Unsworth's character in a bizarre tangent. He seemed to suggest that western expats living in Thailand were somewhat suspect or weird using a modern internet term. Musk used the expression 'sus' in brackets. It appears that this is a new slang expression coined on social media to indicate people of a suspect background. One internet expert says it could mean anything from 'dodgy' to 'weird'.
Elon Musk's tweets rejected Vern Unsworth assessment of his submarine proposal
Musk then went on to say, in his tweet that the water level in the cave was 'still' and low when he had visited. He said it was possible to swim into Cave 5 without any equipment. This was how the children initially got in, Musk explained. He challenged Mr Unsworth to show videos of the actual rescues to prove that what he was he was saying was untrue. He then added that it would be 'no problemo' for him to make a video showing his submarine negotiating the passages through the cave and 'going all the way to Cave 5.'
Thai authorities had reported just that just prior to the actual rescue that rising waters in the caves had prompted them to act. The death of a volunteer Thai Navy seal in the course of preparation for the rave indicates the level of danger and hazards faced by the team negotiating the treacherous path to the location where the boys were eventually found.
Elon Musk accused the UK hero of being a paedophile
It came at the end of Musk's outburst, first denying that he had been asked to leave the immediate vicinity of the rescue scene, then questioning stories recounting the rescue and conditions in the cave and offering to make his own video. It was the last line of one tweet: 'Sorry pedo guy, you really did ask for it.'
Combined with the initial questioning of the UK man's character, it appeared to label Vern Unsworth as a paedophile in a casual way. The outburst shocked the world and many of Elon Musk's many worldwide fans expressed horror and concern at what he had said. The rescue of the Thai boys and their coach had generated massive goodwill all over the world. It was an uplifting moment for many who had never before been concerned with Thailand. For Thai people and foreigners to Thailand, it showed the best of the country and what can be achieved through cooperation between Thai people and people from all over the world.
Many commentators made some allowances for Mr. Musk in the aftermath of this outburst on the basis that, even though the remark  as outrageous in the extreme, his equally unpaid efforts to assist the rescue effort should be taken into account and that Mr Unsworth's attack on his submarine appeared to be quite virulent if anyone viewed the footage on CNN.
Musks' apology came in a commentary on a news article in which he described his claims as 'unjustified'

In the days after the initial spat, Elon Musk issued an apology. He commented on an article which has explained the whole affair: 'As this well-written article suggests, my words were spoken in anger after Mr Unsworth said several untruths & suggested I engage in a sexual act with the mini-sub, which had been built as an act of kindness & according to specifications from the dive team leader.'
It seemed to indicate that Musk was personally stung by Mr Unsworth's attack on his plans for the Thai cave rescue. He then went on to make his apology: 'Nonetheless, his actions against me do not justify my actions against him, and for that, I apologise to Mr Unsworth and to the companies I represent as leader. The fault is mine and mine alone.' However, it is noteworthy that Musk did not specifically withdraw his earlier statement and clarify that they were untrue and there was absolutely no basis for them except to say that they were 'unjustified'.
Controversy over Vern Unsworth comes at an interesting time for the visionary entrepreneur
The tech entrepreneur, who recently drew many new fans and supporters to his Space X project by launching a red Tesla sports car into space is admired and adulated by many people, particularly young people, throughout the world. His initial success came through PayPal, the worldwide payments company and internet staple, but his sports car company Tesla and his involvement in Space X have marked him out as one of the most innovative and inspired business leaders in the world. Both companies are at the cutting edges of their industries. From self-driving Tesla electric cars to space rockets that land back to their pads, he is rightly considered a visionary.
Another Musk tweet sparked a US regulatory investigation over share buyback

When his apology came it coincided with another controversy surrounding the businessman who tweeted in early August that he was ready to take his car company private which caused a 10% surge in price. It emerged that Mr Musk had been in discussions with a Saudi wealth fund to find such a buyback.  This led to the opening of an investigation by US regulatory authorities and later in August, Mr Musk abandoned the plan. In the last few days, a Saudi wealth fund has invested $1 billion in a rival company to Tesla. Musk also made some erratic tweets during the period which suggested that he was facing challenges in his future.
Late August and Elon Musk launches a renewed and more substantial attack on Vern Unsworth's character
Then on August 28th, Elon Musk launched a new attack on Vern Unsworth. He questioned on Twitter why the British diver hadn't sued him yet despite the vile slur and again raised doubts about his character. In a combination of tweets and e-mail exchanges with reporters afterwards, he even accused Unsworth of having a 12-year-old child bride after the UK m was reported to have moved to Chiang Rai in northern Thailand to live. He seemed to call Mr Unsworth a child rapist. On top of that, Elon Musk then said that he hoped Vern Unsworth would sue him. Musk is reportedly one the world's richest and most influential men.
However, he has been mired in self-inflicted controversy since his outburst months ago. There has been widespread speculation on his mental well being as a result of the spat. In recent days, Mr Musk has been seen on video openly smoking cannabis.
Musk urged New York media outlet to investigate Vern Unsworth in Thailand with further bizarre allegations
'You don't think it's strange he hasn't sued me? He was offered free legal services,' Musk wrote on his Twitter account in late August. He went on to ask the journalist from Buzzfeed, which is a well-known news and entertainment online media outlet, based in New York if they had taken the time to investigate Vern Unsworth. In this outburst, he went further and categorised Mr Unsworth as a child rapist. 'Call people you know in Thailand, find out what's actually going on and stop defending child rapists,' he urged reporter Ryan Mac at Buzzfeed. Mr Musk went further and claimed that the 63-year-old Mr Unsworth had moved to live in Chiang Rai Thailand to marry a 12 years old bride. This is not true however as Vern Unworth lives happily in Chiang Rai with his Thai girlfriend of 7 years Woranan Ratrawiphukkun who is a beautiful 40-year-old Thai woman.
Mr Unsworth, speaking to The Times in the United Kingdom recently, rejected the outrageous claims by the tech billionaire. He said that they were '100% false' and also described the comments as 'very hurtful'.
Legal action against Musk commenced by Unsworth legal team over Twitter tweets and claims

The legal proceeding served on Musk in Los Angeles accuses Musk of 'publishing false and heinous accusations of criminality' against Vern Unsworth. The proceedings reference Musk's tweet on July 15th following the CNN interview where Musk refers to Vern Unsworth as 'pedo guy'. The legal submission acknowledges that Musk deleted the offensive tweets and that three days after the initial offensive series of tweets, Musk posted two tweets that 'purported to be an apology'.
Vern Unsworth took initial steps against Musk in early August when his lawyers wrote to the billionaire

From the proceedings, it has also emerged that legal representatives for Mr Unsworth wrote to Elon Musk on August 6th 2018 threatening to take legal action against him. Musk has never acknowledged this although it could be argued he chose to view the letter as an absence of a lawsuit. Litigation in America is often more aggressively pursued than litigation in the United Kingdom. In his August 28th outburst he suggested that Vernworth was reluctant to sue him. 'You don't think it's strange that he hasn't sued me,' he wrote on the Twitter social media site.
The legal filing in Los Angeles notes this and notes that Mr Musk suggested to the 'average reader' that the lack of proceedings from Mr Unsworth was 'evidence' that Mr Musk claims about him were true. The proceedings by Mr Unsworth note that Musk's comments implied that Mr Unsworth was, in fact, a paedophile and 'guilty of the most heinous crimes'. The proceedings also highlight the claims and suggestions made by Mr Musk as he urged the reporter at the Buzzfeed news website to investigate Mr Unsworth's activities and life in Thailand.
'I fuckin hope he sues me' – Elon Musk on his Twitter outburst against UK Thai cave hero Vern Unsworth
The legal proceedings in Los Angeles also note Mr Musk's provocative statement reported online where he says: 'I fuckin hope he sues me'. Lin Wood, the lawyer for Vern Unsworth, told the media in the United States that Musk must be held to account for his statements. 'Musk's influence and wealth cannot protect him from accountability for his wrongdoings in a court of law. The complaint filed with the U.S. court claims that Musk 'embarked on a PR campaign to destroy' Vern Unsworth after he became angry at the UK man's comments when he appeared on CNN on July 15th.
UK proceedings also due to be lodged by Mr Unsworth against Elon Musk as a suit is being prepared

It is reported that Mr Unsworth is also taking action against Mr Musk in the High Court of the United Kingdom. Mark Stephens of the law firm Howard Kennedy noted that Mr Musk had 22.5 million Twitter followers and that his statements are published all over the world. He pointed out that the instant nature of such statements had the potential do damage Mr Unsworth's reputation before the media accurately reported the story.
'Elon Musk is being brought to account for repeatedly attacking and taunting the good name of the ordinary spelunker, Vernon Unsworth, who answered the call and, with others, put his life on the line to rescue the 13 trapped in the caves in Thailand.' Mr Stephens said he still hoped that Elon Musk would withdraw his 'baseless' allegations and 'properly vindicate' Mr Unsworth.
Thai girlfriend of UK hero refutes Elon Musk's claims as 'laughable' – 'everybody loves Vern'

Vern Unsworth's Thai girlfriend has come out fighting against the outlandish claims by Elon Musk. Speaking with Coconuts a popular Thai news website with foreigners in Thailand, the 40-year-old beauty was dismissive of Musk's comments. 'The news about him being married to a 12-year-old child is laughable. She described Vern Unsworth as a kind person. 'He rarely has an argument with anyone, and everybody loves Vern,' she said. 'We've spent our lives together for seven years, he's a good man and such a gentleman. He thinks of others before himself. I cannot comment further.
She said she had nothing to say to Elon Musk over his attack on her partner. ' I know what kind of person Vern is. If he wasn't a good man, we wouldn't still be together after all these seven years.'
Elon Musk's comments raise questions about western media stereotyping of Thailand and expat foreigners living in the country
It is clear from this story that the comments by Elon Musk are shocking and deeply disturbing both by the damage done to a hero and their bizarre nature. The matter must now be tested by a court of law but it appears, at this point, to many, that they are absolutely baseless. The anguish and hurt inflicted on the UK man, who helped save the Thai boys and their coach is a tragedy to nearly all right-thinking people and also, it must be said, for many people who are or have been fans of Elon Musk who has up to this been a hero to many particularly younger people for his visionary exploits.
Musk voiced suspicions about all expats living in Thailand using new internet term

Mr Musk has also expressed in his tweets a suspicion regarding 'expats' who live in Thailand when he used the expression (sus) in his tweet while noted that Vern Unsworth lived in Thailand. It is a view often echoed and slyly insinuated in many western media outlets in a casual and even offhand basis. The growing numbers of foreigners living in Thailand will be familiar with this prejudice which is deeply seated among some misguided people living in western countries. It is a perception reinforced by lurid and sordid stories of sexual perversion and escapades featured on the western tabloid press and also on mainstream media relating to wrongdoings of some western expats in Thailand.
It has become an accepted narrative and extends also too often to coverage of Thailand where western media seem to employ a wider licence and freedom when commenting on matters to do with Thailand. Many foreigners fail to appreciate the many unique and positive attributes and integrity of life in Thailand apart from it being an amazing tourist destination. Nearly all foreigners living in Thailand and who love Thailand, live in the country because of its unique culture and lifestyle and are people of exceptionally good character. They are people who love Thailand and the Thai people. Often, they are often independent thinkers seeking a higher quality of life.
Rescue of Thai boys trapped in Tham Lang cave an inspiration to the world that should not be overshadowed

The rescue of the Thai boys at the Tham Luang Cave was a moment of inspiration not only to people in Thailand but to people all over the world. The heroism of the Thai navy seals and the UK volunteers, including Vern Unsworth, were a timely anecdote to scepticism and selfishness in this cynical modern age. For a moment, it brought all people around the world together in one basic human mission to rescue the young boys who had got lost on an adventure. The success of the mission, albeit at the loss of a brave Thai navy seal, made it a positive and inspiring story that will live on forever.
Involvement of Elon Musk should have been another positive aspect of the good news story

The involvement of Elon Musk, the visionary entrepreneur, should have been an added positive dimension to a story showing the real Thailand and Thailand's relationship with foreigners. The litigation that Vern Unsworth has been forced to pursue and the controversy that erupted has, sadly, somewhat tempered the story.
The reason for it is perhaps lack of judgment and an angry reaction to criticism on Mr Musk's part. But there is also a question of mild prejudice in the western media towards foreigners who live in Thailand and foreigners who visit Thailand that is often openly tolerated. This may well have been the fertile basis from which Mr Musk's unacceptable outbursts grew.
An irony of this whole story is that many of the foreigners who visit Thailand and live in the country are self-employed, formerly self-employed or people who have hitherto admired Elon Musk for his entrepreneurial flair and vision. It is hoped that the story will be resolved as amicably a possible under the circumstances and that the damage done is mended not least to Vern Unsworth one of the many heroes of the Tham Luang cave rescue mission who spoke his mind in a TV interview.