Plight of young UK expat raises the question of health insurance as a vital requirement for all foreigners in Thailand – there is no a competitive market for health insurance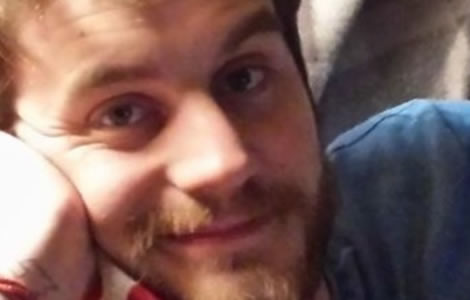 A British man who fell seriously ill in Thailand found himself stuck in limbo as his expensive health care bill and flight costs prevented him from leaving the country. Now a successful crowdfunding campaign has nearly finished raising the £25,000 required for the young man with participants from all over the world including many in the United Kingdom rallying to the call.

George Gannon, a self-employed 29-year-old social media consultant and DJ who has lived in Thailand since 2014 awoke on September 25th to find that he couldn't speak and his legs wouldn't move. He was rushed to a hospital on Koh Samui on a boat accompanied by his girlfriend and Thai nurses. There doctors concluded that the British man had a malignant brain tumour which could have been related with a skin cancer the UK man had suffered five years before. Without health insurance, Gannon was billed at £600 per day with a further £3,500 required for an operation. Doctors were immediately concerned to learn more about the tumour and to reduce the swelling.
Family flew out to Thailand to be near son
After learning the bad news from Gannon's girlfriend Natalie Hobbs, his mother, Sarah Evison, flew out to Thailand along with his brother Freddie to be near her son who she described as kind and generous. This is a comment that was echoed by many participants in the campaign to raise funds for the young man ranging from social events to participants in a marathon. The family desperately wanted to get George home to the United Kingdom. It was feared that unpaid medical bills could have reached reached more than £100,000 so it was a race against time and mounting costs. Doctors in Thailand estimated that it would be some time before George would be fit to travel back to the UK.
'We just want him back here but we know it's not feasible at the moment so we're trying to get as much sorted out as we can,' George's sister Grace Gannon said. 'The doctors have told us the best-case scenario that he could be home in three weeks, but we don't know."
The family tried to make the best-case scenario happen by launching the crowdfunding campaign to fund Gannon's treatment in the UK. The funds is now approaching £24,000 out of a £25,000 target . 'We're very lucky. We've had donations and messages from across the world,' Ms Evison said.
Young expat was active in the Koh Samui community setting up a dog shelter and green initiaves

George Gannon move to Thailand in 2014 and settled on the beautiful island of Koh Phangan with his girlfriend Natalie Hobbs. The couple operated websites and were very active on social media. It is an avenue many young foreigners explore when they move to Thailand to take up an alternative lifestyle. The young UK also became a DJ on the island and took a number of social initiatives. This included an environmental project teaching residents and visitors the value of conservation and the danger of plastics to the unique and valuable habitat on the island. The couple also set up a rescue centre of stray dogs on the island.
The young Brit has been diagnosed with a brain tumour and doctors thought that it could have been linked to a skin cancer for which he was treated two years ago. Basically the cancer extended into the young man's brain. They believed that the tumour was malignant.
Health coverage for expats in Thailand is a growing issue as it is also for many Thai people

George's problem was that he had no health cover. It is a common and increasingly concerning problem among expats in Thailand. While hospital and healthcare costs are comparatively cheap in Thailand, there is no government subsidy. The cost of critical care and ancillary costs can mount, critically, if a foreigner suffers an acute incident or emergency. Health insurance in Thailand is either private or through a government scheme for Thai employees and civil service employees. Even for Thai people, health cover is limited and there are horror stories of middle class Thai people, even those with good jobs, facing bankruptcy after being struck down with a life threatening illness such as cancer. The public health system, while advanced and impressive by the standards of developing world, is patchy with regard to financial cover for those relying on free treatment and medicines. A Thai teacher in severe debt recently found that expensive medicines for his handicapped son had to be paid for by the family after the young man turned 21 years of age.
Danger for foreigner who suffer medical emergencies in Thailand as costs can rise rapidly

For expats the situation is even more dangerous. Like most things in Thailand, it can be deceptive at first sight with modern and welcoming hospital environments which impress foreigners who visit or live in the country. Service is swift and relatively convenient and the prices, by western standards, are reasonable. A visit to a hospital for a flu diagnosis or infection can result in blood tests, antibiotic prescription or even injection and the cost can be 2 to 3,000 baht or $60 to $90. The problem, of course, occurs when there is an emergency. Costs can then include accomodation, expensive surgeries, tests and procedures. It would be wrong to be too critical of Thailand as an even more serious and expensive emergencies can occur with visitors to the United States of America. The key difference is that treatment is more likely to be given the green light in Thailand.
Foreigners have died in Thai hospitals leaving unpaid bills which causes adverse coverage

It is now routine to see crowdfunding campaigns for foreigners who have experienced medical emergencies in Thailand with funds ranging from $20,000 to $50,000 being sought. Not all are successful and in some instances foreigners have died with families having  difficulty retrieving bodies of the deceased over unpaid bills. This in turns sparks negative coverage of Thailand particularly on the UK tabloids. In July 2016 the UK tabloid The Sun, which has a penchant for negative exposes on Thailand, carried the sad story of Kathryn Williamson who collapsed in Bangkok while visiting the kingdom.The unfortunate woman was placed on life support in a Bangkok hospital.
Two months later, as her two sisters in the UK and extended family struggled to raise £36,000 to pay her hospital bill, the UK woman expired. The hospital initially refused to release Kathryn's body until the outstanding bill was paid.
Other stories involve western foreigners from all over the world who experience emergencies ranging from shark bites to snake bites and insect bites as well as frequent motorbike accidents and falls from buildings.
Thai public health system subsidises care to foreigners but proper coverage is required

The press coverage is somewhat unfair as many Thai Thai public hospitals, as a matter of policy, provide initial medical care to foreigners in Thailand without health insurance. A recent estimate is that it costs the Thai government 500 million baht per year to attend to such cases. The problem has brought about calls for all tourists and expats in Thailand to be have mandatory health cover. However this has serious implications for Thailand's thriving tourist industry and may also have many unforeseen consequences.
Having real health insurance if you are in Thailand as a foreigner – a matter of life and  death
It is therefore good advice for foreigners to make sure to have health cover in place before travelling to Thailand. This is in addition to travel insurance and visitors should insist on having the correct information before travelling to the kingdom. Care should be taken when arranging such cover as some cheap travel insurance offers are little more than gimmicks and money making rackets.
As the numbers of western foreigners visiting Thailand continues to grow, knowledge of this issue is becoming more prevalent with regular news stories featuring unlucky foreigners struck down by misfortune and trapped in a Thai hospital while facing mounting medical bills and often still in the midst of a critical health emergency.
Two different route to obtaining health cover in Thailand as international firms compete

For expats in Thailand there are two different routes to obtaining health cover. There are local companies that are supervised by the The government providing competitive health insurance policies. However many do not provide cover for pre existing conditions or charge astronomical premiums. Many elderly expats or foreigners in Thailand have pre existing conditions such as heart problems or diabetes. The second option is to get cover from an intenrational health insurance company for living in Thailand.
The good news is that the market for health cover is becoming more competitive and many of the international health insurance firms now provide cover in Thailand at competitive rates. This has come about through a growing world market for health insurance and a growing number of Thai hospitals seeking to access this market. Rates vary according to age but a 50 year old foreigner without a pre existing condition can obtain coverage for $200 a month. Competitive quotes and policy cover can be arranged through the internet.
For anyone planning to make the move to Thailand, health insurance is essential but it can also now be arranged qute easily for foreigners already living in Thailand. The more foreigners who come on board, the better it will be for everyone.