Unfairly as transpires, Thailand has a worldwide reputation for prostitution. Among the increasing numbers of visitors to Thailand, thousands on a daily basis come to see the sights of Thailand's red-light districts. But a tiny number have a different mission entirely. They come to rescue underage Thai girls from the clutches of Thailand's prostitution industry.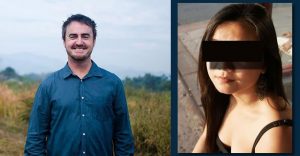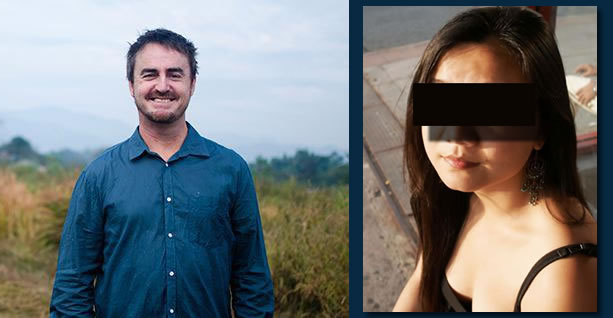 While the prostitution industry in Thailand has not exactly been closed down and continues to attract thousands of visitors from the record twenty-eight million visitors to Thailand, a record number achieved in 2015 with higher numbers projected for 2016, there is a feeling that the industry is facing more scrutiny than before. Not least, one of the reasons for this may be the adverse scrutiny and damage to Thailand's reputation abroad that the trade breeds. The issue has put Thailand in the spotlight of activists and pressure groups living in increasingly liberal and politically correct Western countries.
The Thai sex industry has also attracted the attention of Thailand's military rulers, who came to power in 2014, vowing to wipe out corruption and vice in Thailand. Since then, the National Council for Peace and Order has indeed initiated a range of crackdowns and sweeps of Thailand's red-light areas.
Tourist still come to Thailand for 'sunshine and sex'
With record tourist numbers and an exceptionally high level of repeat tourists from not only western countries but developing countries on every continent, there are undoubtedly still hundreds of thousands of foreign men who visit Thailand for the 'sunshine and sex'. The rapid explosion of air travel and the fast pace of economic development in Asia has created a new surge of visitors to Thailand. Ironically, Thailand is not home to the world's greatest sex for sale market but over the last fifty years, it has somehow developed this reputation.
Experts, reporting on prostitution in Thailand, often point to the larger segment of the industry catering primarily for a more local and discreet clientele. Some foreign media reports suggest that a large percentage of Thai men have used the services of a prostitute. But prostitution in Thailand is illegal and has always been disapproved of by Thai society.
Apart from sociology reports often compiled by postgraduate students, commentary from external NGOs and foreign governmental agencies, the vice trade in Thailand is often discussed on websites and forums used by foreigners whether living in Thailand or regular visitors. Often here we get a glimpse into what is happening in the Thai sex trade. It is now openly speculated that the infamous Thai sex industry may be in decline.
Suggestion of a decline in Thai prostitution
An article on a popular Thai dating site recently suggested what appears to be a decline in the sex trade in Thailand. It was pointed out that this can be attributed to Thailand's ageing demographics and more opportunity for Thai women particularly in the age of the internet.
In a somewhat off-colour remark, one expat, who has lived in Thailand for decades, lamented that the Thai girls working as prostitutes in beer bars no longer have the same 'joie de vivre' as in times past.
Kiwi walks from a Bangkok brothel with a young girl
A young fit New Zealand man walks along the street on a well known red light area in Bangkok with a young girl he has just picked up at a beer bar but which is, in fact, a brothel. Along the route, other western men give him knowing looks and some even shout words of encouragement.
The girl's name is Mei and the New Zealander has just paid cash for her services to the bar manager or host before walking out into the street with the pretty Thai girl. It's just after dusk as Bangkok's nightlife ramps up. The girl is only fourteen years of age.
The couple walks to an alleyway where they enter a hotel which charges for rooms by the hour and takes an elevator to the third floor. When they enter the room, which the New Zealand man has hired, the young Thai girl stands awkwardly by the door waiting for instructions. The kiwi tells her to go and take a shower. While the girl is busy in the small room adjacent to the bedroom he takes out his smartphone and orders his own arrest.
The New Zealand man's name is JD Keppel. He has recently applied for training as a police officer in New Zealand. At the time of this story, however, he works with a charitable organisation called Destiny Rescue. JD is part of a growing number of western men who volunteer to rescue underage Thai girls from a life of prostitution.
When the young Thai girl emerges from the bathroom, she sees Thai police officers waiting for her. JD, who plays the part of a western sex tourist who has just been caught red-handed, pretends to be shocked by the appearance of the Thai cops. The police officers inform the New Zealand punter that he is under arrest. He is forcibly removed from the hotel room remonstrating his ignorance about what exactly is going on. He looks back at the shocked Thai girl one last time and says sorry.
Simultaneous raid by police on a brothel in Bangkok
At the same time as this event is taking place, a separate Thai police team is raiding the brothel where the Thai girl works. They arrest the manager and locate the money that JD has handed over. The cash is in a series of marked bills with serial numbers. It can be tracked by the police.
JD has known the brothel boss from a previous encounter and has used hidden cameras and microphones to record conversations with the man while organizing the encounter with the Thai girl over the previous forty-eight hours. The brothel boss is facing damning evidence and some very serious charges. These will be brought before a Thai court in due process. 'The biggest feeling is one of relief,' JD tells a newspaper in New Zealand after he returns home. 'Because so many things can still go wrong at the last minute. Until the end there is so much adrenaline and emotion and then suddenly you find yourself sitting in the back of a quiet taxi thinking to yourself. Was that a dream? I mean, did that really just happen,'
Thai girl called Mei one of 1,500 rescued since 2011
The Thai girl's name is Mei and she becomes one of 1,500 girls rescued from the sex industry by an organisation called Destiny Rescue since 2011 alone.
After the Thai police take Mei from the hotel, she spends one month in a government-run welfare home before authorities decide to place her with family members. They are first vetted by Thai authorities and found to be of good character.
JD Keppel has just played an important role in the young girl's life but doesn't get the opportunity to see her again. Mei is encouraged to turn around her life and given the support that she needs. JD never gets to see Mei's smile. His last recollection of the Thai girl is one of shock and anxiety as she emerged from the dingy shower to see police officers taking the New Zealand man away.
Sting operation quickly arranged with Thai police
The sting operation launched in conjunction with the Thai police was organised within 48 hours and it was not the first time that JD had met Mei and the man who was exploiting her. An earlier planned sting to rescue the girl some nine months previously had gone awry.
JD Keppel had first walked into the seedy bar with mirrors, velvet seats and dancing poles on spec. 'As soon as I arrived at the bar a pimp was all over me,' he recalled. 'He wanted to buy me a drink, he said what do you like? I'll guarantee I can get it for you.' That's when JD was first introduced to Mei, the 14-year-old Thai girl working in the bar.
The New Zealander became a regular visitor to the bar over a number of weeks recording conversations with the host who he assumed was the manager. He always carried a hidden camera and mic. JD finally confirmed a rendezvous with the young girl.
Thai brothel boss foiled first sting attempt
On the day that the first sting was initially scheduled, JD arrived at the bar and found that the atmosphere had been transformed. Everything was very quiet and the bar girls looked strange as they were all fully dressed. The underage Thai girl was nowhere to be seen on the premises. JD was told that he could not take the girl to his hotel on this occasion.
Feigning surprise and shock after being told by the bar owner that it was a dangerous time, he retreated from the bar. JD was bitterly disappointed that the vice boss had somehow averted the planned sting. 'My heart sank, I was so incredibly angry,' he told a New Zealand newspaper. 'Usually, when that happens, the bar owner will take the kids out and ship them to another region. I didn't know if we would ever find Mei again.'
New Zealand man an inspiration to others at home
JD has inspired many others to follow in his footsteps. Another New Zealand man, Jerram Watts, formerly a reporter in Wellington with 3 News, has also become an agent for rescuing girls enslaved not just in Thailand but throughout Asia.
'Seeing JD's passion made me jealous,' he told a reporter for a newspaper in New Zealand lately. He warned that the life may not be suitable for everyone as ironically, it was essential that those involved in such activities not have a 'hero complex'. 'We need men whose hearts break for these girls. We're after humble guys with strong convictions. You need to be mentally tough and emotionally stable,' he says.
Thai girls lead into prostitution by financial pressure
The men have learned that the reality is that many of the young Thai girls working in the sex industry have one way or another, been put there by their parents or family. It could be factors such as debt, the simple need for money to pay for food and shelter for a family suffering deprivation. In some instances, it can be sheer greed, the lure of money or the prospect of a better life. For some people in Thailand, who have never risen from poverty but who now catch glimpses of a better life on TV and social media, it is the only way up. In other cases, the family of the young Thai girl is promised that the daughter or niece will work as a waitress or cleaner except that on arrival in a provincial town or Bangkok, the job turns out essentially to be prostitution.
Evidence before underage Thai girls are rescued
Destiny Rescue has strict criteria before a rescue mission can be put in place for a girl working in Thailand's sex industry. They must see both evidence of her age and establish that the girl is being exploited within the industry. The group operates in other countries besides Thailand such as Cambodia and Burma. JD Keppel has told the press that he was threatened and faced a constant threat of being taken out of the game by prostitution bosses and kingpins. The brave men, working with the mission to rescue these vulnerable young girls, quite often also encounter refusal to be rescued by the girls when offered a way out.
Girl on freedom from prostitution: 'Don't tease me'
Jerram Watts tells of one such story. He earned a meeting with a 15-year-old girl working in a brothel in Thailand. Speaking through an interpreter, he has worked himself up to the critical point of the encounter. 'Surely you have dreams?' he asks her. 'There must be things you want to do with your life,' he puts the proposition to her. The response is cautious and subdued. 'Don't tease me,' she replies before looking at the translator and slapping him in the face. She asks to be taken back to her brothel. 'I felt I had failed,' says Jerram as he recalls working the young girl out of the rendezvous point and taking her back to the brothel on his scooter. As she walks off he calls her back. She returns and he hugs her. 'I hope I see you again,' he says. She walked off into the darkness and it was the last he ever knew of her. But he is philosophical. 'I had to remember that the last time a man promised her a new life, she ended up as a sex slave,' he says.
Chance 'deep' discussion after lunch leads to mission
Destiny Rescue was set up by Australian electrical contractor Tony Kirwan from Queensland. The inspiration for the project came during a deep discussion with a friend in 1998. 'One day I had lunch with a mate of mine and, for whatever reason, got all deep and meaningful,' Kirwan recalls. After a visit to Cambodia with his father the same year, he saw children with sores in a dump living without food or clothing. He recalls praying to God to help them but feeling a strong instinct to take action himself. His prayer to God rapidly turned into: 'God have mercy on me if I don't do something to help these kids.'
Australian moved to Thailand to work as a volunteer
Tony, his wife and family moved to Thailand where he volunteered with a mission. He had decided to become a 'giver'. While in Thailand he heard a media report of a man visiting Bangkok being offered children as sex toys for $400. That was the final piece of the jigsaw.  'It was at this point, I believe, God put the vision of Destiny Rescue in my heart,' he says.
The organisation is now active with bases and 'recuse homes' in nine countries with hundreds of staff. Its mission or aim is to wipe out sex trafficking and the exploitation of children.
New life for Dao begins in Chiang Rai home
One of those rescue homes is in Chiang Rai, Thailand. The tranquil rural town has become an oasis for many underage Thai girls who formerly worked in prostitution. At the centre they are taught life skills, educated and given therapy to help them get past the trauma and the ordeal they have been through.
It's not always successful and many girls do not make it. Some return back to the industry, get involved in crime or even resort to suicide. But others come through supported by the staff of the Destiny Rescue organisation.
One of the lucky Thai girls is Dao. She worked for nine months in a Thai brothel. 'I decided to make a new start in my life,' she says enthusiastically. 'Now I'm very happy. I have learnt how to look after my money and I really enjoy all the fun activities we can do,' she says. Her dream is to own her own beauty salon.
Foreigners should know more about Thai sex dens
Another recruit to the Destiny Rescue cause is Dean Shippey. The 23-year-old New Zealand based personal trainer does not work in the frontline like JD Keppel and Jerram. Dean was so influenced by the mission that he became a fundraising co-ordinator to help support and resource Destiny Rescue. Frankly, he admits that he has friends in Thailand at this very moment who partake in the Thai prostitution industry. 'They're good guys, but when they work into a bar they won't realise that those girls are not there by choice,' he says. He believes that more education is required to let people know how this pernicious industry works and help develop an understanding particularly among foreign men who visit Thailand. He also feels many foreigners will be shocked to discover underage girls working in the prostitution dens. 'Do you know that girl's only 15?', they'd be out of there in a shot,' he points out.
Unpaid heroes burn out with the emotional strain
The foreigners who go undercover for Destiny Rescue are true heroes. They are unpaid for their work and many become burned out in the emotional process which each rescue involved. It is not uncommon for the men to lose relationships due to the emotional strain.
JD Keppel has taken some time out to recover and has applied to a police college in New Zealand but says he's mentally healthy. However, he says he would welcome the opportunity to talk with a counsellor to go over the experiences he has been through on the mission. He is hoping to go back to Asia in the future to continue rescue work.