Thai officials have been upbeat about the prospect of securing the release of a reported 24 Thai hostages being held by Hamas since they were kidnapped during the October 7th surprise attack and massacre in Southern Israel. On Monday, Israeli Prime Minister Benjamin Netanyahu vowed that there would be no ceasefire until all hostages were released.
A top Muslim leader in Thailand who has been linked with negotiations conducted via Teheran has come out strongly to criticise reports of Thai nationals working for the Israeli military and warning that such a development would be seen as a stab in the back to the worldwide Muslim community. The onslaught drew a nervous response on Tuesday from Minister of Foreign Affairs Parnpree Bahiddha-Nu-Kara, who at the same time pointed out that several Thai Israeli dual nationals had a duty in this regard while denying spurious news reports that Thai workers had taken up mercenary roles with the Israeli Defence Force (IDF). Mr Parnpree said he had to get more information on the matter and urged cautious reporting of the situation.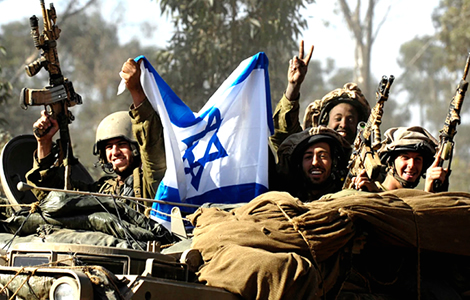 The Ministry of Foreign Affairs in Bangkok has been hit by a broadside with a statement from a leading Shia Muslim leader in Thailand who has been involved in talks to secure the release of at least 24 Thai hostages being held by Hamas in Gaza.
In an interview posted on the social media site Facebook, Mr Syed Sulaiman Husaini denounced what he called Thai mercenaries or Thai workers he claimed were working in Israel for the Israeli Defence Forces.
Muslim leader in Thailand is thought to be close to Tehran and has assisted in negotiations between Hamas and the Thai government in recent weeks
Mr Syed, a figure in Thailand who has long been close to Iran, called on the Thai government to urgently deal with this situation and bring all its workers in Israel back to the Kingdom as the problem may become an insuperable and permanent one.
Furthermore, he warned that the Muslim world currently feels that the Kingdom of Thailand is cooperating with Israel even as it pursues its War aims in Gaza, which has led to the death of over 10,000 Palestinians in the enclave following the harrowing attack by Hamas terrorists on Israel on Saturday morning October 7th last.
Correspondingly, the Shia leader, in what appeared to be an emotional statement, warned that Thailand may be seen as stabbing the Islamic World in the back while calling for verification of the situation.
The Shia leader was involved in talks brokered through House of Representatives Speaker Wan Muhamad Noor Matha in recent weeks to secure the release of the hostages, which were said to have concluded.
Photo on social media allegedly shows a Thai national working at close quarters with Israeli military personnel engaged in the ongoing War in Gaza
The reports followed a photograph, widely disseminated on social media networks, of what appeared to be a Thai national at the war front operating with Israeli soldiers.
At any rate, this was urgently addressed by the Minister of Foreign Affairs, Mr Parnpree, on Tuesday, who immediately told media representatives to act responsibly in reporting the situation.
Straightaway, he informed them that his information on the matter was incomplete while extremely sensitive. 
He explained he had asked for clarification from Thai officials in Tel Aviv and his ministry.
The Foreign Minister suggested, from his initial information, that the photograph is that of a Thai-Israeli dual national who has been called up to serve in the Israeli army. 
Mr Parnpree pointed out that quite a few people are living in both Israel and Thailand who hold dual citizenship in both countries.
Israeli nationals and citizens living in Thailand were called up and travelled to Israel to fight in the Reserve Army following the October 7th invasion
At length, he pointed out that since the October 7th attack on Israel, the country's defence forces have called up the country's reserve army. 
Therefore, this also means that at least some of those with Israeli citizenship in Thailand have been called upon to travel to Israel to take part in the military operation against Hamas in Gaza. 
The Thai Examiner can confirm that individuals with Israeli citizenship have travelled to Israel in the last 30 days to play their part in the defence of their country. 
Speaking to reporters on Tuesday, Foreign Minister Parnpree defended those who find themselves in this position, saying that the possible dual Israeli-Thai citizen seen in photographs involved in the military conflict may have been within his rights to respond to the situation and his duty.
Minister made it clear, however, that nearly all Thai workers in Israel were not linked to the Israeli military, nor had they or should they take sides
However, he differentiated this strongly from the overwhelming majority of Thai workers in Israel who are mainly categorised as farm labourers, particularly in the southern part of the country, so severely hit by the devastating attack at the beginning of October.
The Thai foreign minister, in a solid message to Thai nationals in Israel, said that they should not, in any way, interfere in matters of security in that country and underlined that the Kingdom of Thailand is not a party to the conflict, nor does it support one side or the other.
In the light of this, the Foreign Minister was faced with heavy questioning from reporters who insisted that he clarify whether Thai workers in Israel could play a part in the actions of the Israeli Defence Forces even if offered work as many had previously worked in roles such as security guards in Israel.
The Foreign Minister said he needed clarification about this and would have to check with his officials to respond honestly.
Quite a few dual Israeli-Thai nationals, with between 400 and 500 Thai women married to Israeli citizens, some of whom had children of fighting age
He did inform reporters that his information from the Thai Embassy in Tel Aviv is that there are quite a few Thai-Israeli dual nationals.
For instance, this includes between 400 and 500 Thai women who are married to Israeli citizens and who also have children who hold dual nationality, being both Thai and Israeli at the same time.
The Foreign Minister pointed out that Israel was a state under constant threat in the Middle East and, on this basis, had compulsory national service, which is 32 months for all male nationals and 24 months for female nationals.
He pointed out that even when this national service, which is conscription-based, is concluded, all those who took part are obliged to play their role if called up to the Reserve Army.
350,000 reservists called up by Israel so far
After the horrific attack of October 7th, the Israeli government called up 350,000 reservists, or 4% of the Israeli population, including several Israeli nationals in Thailand.
On this basis, Mr Parnpree pointed out that it would not be inconceivable that there would be Thai Israelis in the Israeli Defence Forces. And this may also include children of Israeli-Thai couples. However, this was based on the country's reserve army provisions.
He denied that Thai workers were acting as paid mercenaries, as has been reported on some dubious social media pages circulating in the Kingdom over the last 48 hours. 
Minister warns of dangerous Fake News causing a breakdown of trust at this point after Thailand's diplomatic efforts to secure the release of hostages
The Minister for Foreign Affairs, who has been briefing the media on the sensitive nature of negotiations to achieve the release of the Thai hostages, asked that the reporting on this situation be conducted responsibly because of the genuine danger that fake news could lead to the loss of innocent Thai lives.
On Monday, Mr Parnpree indicated that the Kingdom had closed down its repatriation service with nine civil servants sent to Tel Aviv in conjunction with the Ministry of Foreign Affairs operation centre in Bangkok, returning to the Thai capital. 
The operation led to over 8,000 Thai workers being repatriated.
Still, the majority, over 20,000 who remained in Israel, have made it clear that they wish to stay there despite attractive offers from the Thai government to return at this time.
Some weeks ago, Prime Minister Srettha Thavisin urged all Thai workers to quit Israel and even criticised employers and Israeli authorities for trying to entice them to remain in the country with fears of a regional conflict. 
No ceasefire, says Israeli PM until all hostages have been released by the Hamas terrorist organisation holding them in Gaza reportedly in groups or cells
This is still possible, but it appears the Israeli military operation in Gaza is going according to plan with Israeli Prime Minister Benjamin Netanyahu, in interviews over the previous days, suggesting that the Israeli government's objective now is to take over the Gaza Strip and security in the medium if not long term.
The Israeli Defence Forces have already reported cutting Gaza in two and says its military operation is making good progress with fighting now deep within Gaza City in the northern part of the enclave.
Thai authorities have been told repeatedly by Muslim intermediaries such as Iran and through the Hamas leadership itself in Qatar that the Thai hostages will be released when there is a ceasefire called in the ongoing military operation.
However, on Tuesday, the Israeli PM made it clear that his country will not agree to any ceasefire until all the hostages taken by Hamas are liberated.
Agreements and assurances received by Thai officials from Qatari and Egyptian officials, including the fact that Thai hostages are safe and unharmed
In the meantime, Thai officials, in briefing the media in Bangkok, have explained that Egyptian and Qatari officials have informed them that the Thai hostages are somewhat safe as they have been removed from the most dangerous environs in Gaza.
However, they have been informed that issuing an order for their release is difficult because of the organisational structure of Hamas, which is a terrorist organisation that works with a cell structure.
Thus, the fighting would have to come to a standstill, and each unit which held Thai hostages would have to be reached to secure their release. 
Last week, Mr Parnpree was in the Middle East. He paid a visit to Qatar, where he met the Iranian foreign minister, as well as Egypt, where he held discussions with senior officials in that country and secured an agreement that if Thai hostages were to be released, they would be transferred to the Rafah Crossing where Thai officials would meet them when that time comes.
'We are waiting for good news,' Mr Parnpree told reporters. 'If the hostages are released, they are expected to be taken to a safe location, such as the Rafah border crossing in Egypt.' 
More money for Thais returned from Israel
Updated figures from the Ministry of Foreign Affairs currently suggest that 34 Thai nationals were murdered in the October 7th attack by Hamas, with remains still arriving in Bangkok.
18 Thais are currently being treated in Israeli hospitals, while the current figure for Thai hostages held by Hamas is 24. At the same time, there are persistent reports that this number could be higher.
On Monday, Prime Minister Srettha Thavisin told the media that he had instructed the Ministry of Labour to increase the compensation payment made available to Thai workers who have returned home from an initial ฿15,000 allocation to ฿65,000. 
The Prime Minister said that he had asked that this money be paid expeditiously and that it would come from the government's central budget.
Further reading:
Srettha and top officials become more critical of Israel as Hamas uses Thai hostages as leverage in War
Thai hostages held by Hamas used to leverage influence over Israel as it prepares to invade Gaza
Israel to pay ฿35k per month to wives of Thai workers killed in Hamas raid and child support
PM says all Thais in Israel can be rescued as war is declared with fears of an even wider conflagration
Rogue Israeli tourist is taken into custody by Immigration Bureau police prior to deportation
On the run Israeli tourist tracked down to Ko Samui, surrenders to authorities, taken to hospital
Thailand votes on the right side of history in UN deploring Russian military action in Ukraine