Thai people are very interested in learning English across all levels of society. Despite Thailand's slumping to the lowest ten per cent of foreign countries in English proficiency for countries who do not use English as a mother tongue.
The Thai government has ordered a more rigorous screening of the background of westerners entering Thailand as teachers in the wake of recent scandals. It has also unveiled a policy to reduce native English teachers in Thai schools.
This comes at a time when international surveys consistently show Thailand at near the bottom of the pile when it comes to English literacy.
Out of 60 countries where English is not the mother tongue, Thailand ranks in the bottom 10%.
Convicted paedophile arrested at an international school in Thailand's Isan region sparking review
Thai authorities have ordered increased screening and scrutiny of foreign teachers teaching in Thailand. the Deputy Secretary of Thailand's Office of Basic Education Commission Suthep Chittayawong made the order after it was discovered that a convicted paedophile from Australia was teaching children in North Eastern Thailand.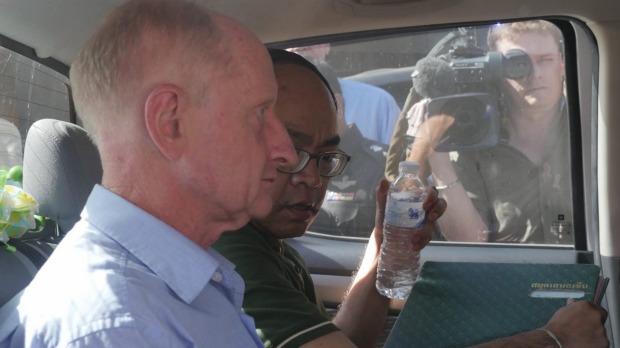 Peter Dundas Walbran was arrested by police after he was found to be teaching a Narinukun International School in Ratchathani province in northeastern Thailand's Isan region in late 2015.
As a result of the arrest Mr Suthep Chittayawong told reporters that instructions had been sent to all schools ordering increased screening in order to detect criminal convictions in foreign jurisdictions. It is also understood that stricter measures will be taken to investigate the validity of all academic qualifications claimed by applicants.
Foreign teachers using forged qualifications
The Education Chief also revealed that it had come to their attention that foreign applicants for teaching positions were able to obtain forged academic qualifications in Thailand.
'I know some schools choose to hire foreign teachers first and run background checks on them later,'[ the Deputy Secretary told Thailand's English language newspaper the Bangkok Post. 'This is because language teachers are in high demand and the checking process usually takes time and is expensive for schools.'
Mr Suthep told reporters that he was investigating the circumstances through which the Australian teacher who formerly worked at an Australian international school in Jakarta was able to secure a position in Ubon Ratchathani despite public information being available on his convictions in Australia for paedophile activities.
Australian paedophile teacher employed in Thailand after deportation from Indonesia
Meanwhile, the Secretary-General of Thailand's private education commission Adinan Pakbara also came out to urge private schools to undertake a more extensive investigation into applicants for tracing positions.
The Secretary-General called for foreign embassies, the police, schools and the immigration bureau to share information. It has been revealed that the Australian, a convicted paedophile, had managed to leave the country earlier in 2015 and failed to register on Australia's Nation Child Offenders Register as required by law.
Mr Walbran had been deported from Indonesia where he had served two years of a three-year sentence for child sex abuse. Mr Walburn was held by Thai Immigration police and was facing deportation on the grounds of bad character although police were investigating if he may have committed any offences in Thailand.
More Thai national English teachers proposed for state-run schools in Thailand  to improve rankings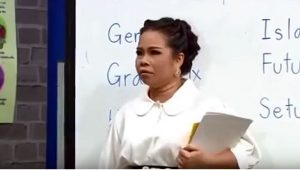 The calls for stricter screening of foreigners applying for teaching positions comes as that Thai education ministry announces that it has recruited 500 Thai national to teach English in state-run schools throughout Thailand.
The government has introduced a 'train the teacher' programme and it's goal is to reduce the cost to Thai schools of hiring foreign English teachers. The Thai Deputy Education Minister Dr Teerakiat Jareonsettasin told one newspaper that Thai English language teachers will be selected from schools around the country to attend a programme being run in conjunction with the British Council.
The Minister revealed that the programme would involve more advanced instructions on teaching both written and spoken English as well as new teaching methods. It also provides for more innovative approaches to teaching English in Thai schools classrooms.
Schools cannot rely on foreign teachers forever
The Education Minister made his announcement at an event held at the British embassy in Bangkok aimed at highlighting the role of education in Thailand's future.
One of the key goals of this initiative is to reduce the large amounts of money spent by Thai schools that currently recruit foreign English teachers. 'We cannot rely on foreign English teachers to improve our English learning forever.
You can see that almost all schools are hiring foreign teachers for English classes even cash strapped that can't afford to hire native speakers will hire non-native speakers such as Pakistanis and Filipinos,' the Education Minister told reporters.
'So we need to stand on our feet in the future and use foreign English teachers only as much as necessary.' In a startling revelation, the Thai minister revealed that in a survey conducted on Thai teachers teaching English in Thailand, it was found that only 6 out of 43,000 had reached the stage of being able to achieve fluency in English. 'This is a big problem,' the minister accepted.
Thai government recruits celebrities to encourage English language use among young people
The Thai Education Minister also revealed other initiatives to use celebrities who can speak English fluently to promote English and the learning of the English language to Thai young people.
'Students need role models to motivate and inspire them. If they have good examples to follow, they will have a positive attitude towards learning English,' he said.
The Deputy Head of Mission at the British embassy in Bangkok confirmed that the Thai government was working with the British Council and also Cambridge University.
He revealed that they had discussed a campaign by Thailand's authorities to develop a standard test for English language proficiency for teachers and students in Thailand.
However, it has also been pointed out that the British embassy in Bangkok currently encourages English graduates to come to Thailand in order to teach English. As it is preferable for Thai students to have the opportunity to learn how to speak English from native speakers.
Thailand's ranking in English dropping despite more interest among Thai people on the ground
It is generally accepted that in recent years proficiency in English has dropped in Thailand while at the same time more and more Thai people are engaged in learning the language.
'It is a pity that there are some bad apples who abuse the system but I think that having foreigners come to Thailand to speak English has been a positive thing for the country,' said Jim Jones a UK man from Leeds who lives and works in Bangkok. 'I think you will find that many foreigners living and working in Thailand are not here because they have done something untoward in another country and they're certainly here for the money,l many just enjoy living and working in Thailand,' he says.
Further reading:
Aussie with Thai wife arrested in Chachoengsao on sex abuse of a minor charge in New South Wales
Woman files false rape complaint against a local trader in Chonburi to get a free virus infection test
Australian man jailed for sexually abusing Thai children shows the depravity that authorities must tackle
Thailand tightens screening of foreign English teachers following paedophile arrest
It's a hard station for Thai police and foreigners should understand better the job they do to keep order
Police looking at date rape theory in the probe into the death of 25-year-old Thai woman found in Thonburi
Calls to legalise prostitution in Thailand after Pattaya sex raid on Walking Street this week