Two glaring public suicides involving western men this week in addition to the ongoing reports of falls from balconies and tragic endings in a hotel or apartment bedrooms that are now common news stories in Thailand, make it time to look at just why so many foreigners make the call to end their lives in Thailand. A simple answer is that it is the corresponding low to the high that many enjoy when they first visit and encounter Thailand and quite a lucky few continue to experience a country that can either be a paradise to live in or a nightmare, depending on your life choices.
Two suicides committed by western men exactly one week apart in Bangkok make us look at the ongoing roll call of foreigner deaths in Thailand often at their own hands. There are a number of reasons for it and some of the explanations sound ludicrously simple but are nonetheless valid. Many foreigners are so drawn to Thailand by its culture, women and weather that they simply cannot bear to go home. Unfortunately for many, Thai women and Thai culture pose problems, often including misunderstandings and sometimes, downright deception. On the other hand, the weather, a seemingly clichéd and trite reason, is a more critical factor than we might assume.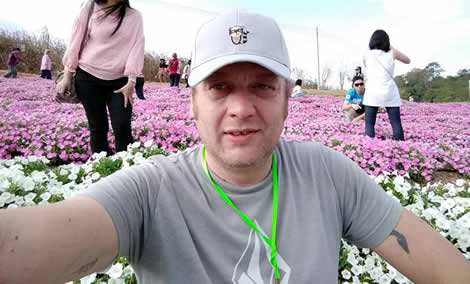 There were a number of very public suicides involving foreigners during the last week in Bangkok alone.
On Thursday, there came reports of a western man killed by a bus in the Phra Nakhon area of the city.
From reports at the scene and the testimony of a bus conductor, Thai police heard that the man had walked out into the road and laid himself down horizontally before the oncoming bus in what was clearly suicide.
Police reported that the man had no identification on him, was wearing short pants and T-shirt and had €200 in cash in his possession.
Western man lies down in front of Bangkok bus
The bus driver suffered the trauma of seeing the man killed by his bus as there was no way to stop the vehicle in time. The man's body was crushed and fatally injured by the rear wheel of the large vehicle. The man had lowered himself onto the road only two metres from the oncoming bus. Eye witness reports, collected by Thai police, indicated that the man had earlier tried to kill himself by throwing himself in the way of oncoming cars but his attempts failed when the cars changed direction or swerved in order to avoid impacting the crazed man on the road.
Italian man throws himself from an escalator at Asoke's Terminal 21 shopping centre in Bangkok
Exactly one week before, an Italian man also died in public.
The bizarre incident happened at Terminal 21 shopping mall near Asoke, an area popular with foreigners in Bangkok. The man was identified as 44-year-old Frederico Maistrello. He jumped from an escalator at the popular mall.
The suicide was confirmed by CCTV footage which clearly showed the man proceeding down the moving stairs from the 6th floor to the 5th floor but then suddenly jumping into the air. The man's fall caused shock and alarm among shoppers on the ground floor near the centre point of the centre.
A tent was set up to conceal the body as paramedics and police were awaited. Police later found the man's passport and medication for treating anxiety which he had been taking.
Italian reunited in December with Thai girlfriend
The Italian had a Facebook page which quickly turned into a memorial to his life. Among those posting on the page was a Canadian man who lives in Bangkok and who was at the shopping centre when the tragedy occurred.
'I didn't know you but I was right there at the mall when it happened. Sorry and condolences to all his family and friends. A sad ending.
May you find peace. RIP.' It appears that the Italian man was well-liked and was an artist and poet. He also seems to have had a Thai love connection with romantic photos of him in the last few weeks with a young Thai woman and one post, from last December, announcing that the couple were back together again.
Many of his friends praised the man as good company with one defining him as a 'noble spirit' while another Italian man, living in Thailand, promised to remember him from the provinces of Isaan, the area in Thailand where many Thai women who marry foreigners, come from and where foreigners are increasingly likely to settle, seeking an alternative life within Thailand and Thai culture.
Roll call of foreigner deaths prompts popular website
These are not isolated incidents. There is a clear pattern in the last few decades of western men committing suicide in Thailand at quite an alarming rate. The endless reports of foreigners throwing themselves off balconies or meeting other sudden ends have even prompted a bizarre but highly successful website called farang-deaths.com, which details the continuing roll call of incidents and tragedies.
Cultural divides at the heart of the high number of suicides involving foreigners in Thailand
The reasons for the suicides are varied but all have one thing in common. The huge difference in culture and lifestyle which draws western foreigners to Thailand in the first place.
At the surface, these suicidal acts relate to a range of reasons from love affairs that go wrong, financial disaster or ruin, problems with being able to stay in Thailand such as an inability to renew visas and simply old age or ill health.
The problems are often amplified by drug abuse which is popular in a certain proportion of foreigners who come to Thailand.
Many foreigners come to Thailand for Thai wives and love, some do not find happiness
When it comes to love and love affairs with Thai women, the stories and circumstances are endless but quite predictable. The western concept of romantic and courtly love is not altogether compatible with the Thai tradition of love and relationships which places an emphasis on a sound financial basis for marriage and the creation of a family.
While Thailand has its own romantic ideals of marriage as a love union between pairs, it very much depends on the compatibility of the two people.
Constant misunderstandings based on differences of cultures and expectations can produce disastrous outcomes. It can also simply involve bad character traits or even outright bad people on both sides of the relationship.
Welsh man commits suicide after losing a fortune and incurring debts while Thai dating site explains that such relationships are still more likely to work
A Welsh man committed suicide last year in Thailand when he discovered that his newly married Thai wife had squandered his life savings, with which he had moved to Thailand with, burning his boats behind him. Additionally, she had run up debts against the property that they lived in.
The man was also dismayed to find that she still had another lover, an old Thai boyfriend.
He killed himself quietly one evening outside that condominium building where he was still living with his Thai wife. The international Thai dating site, ThaiLoveLines.com, has an extensive news centre with experts explaining the sort of problems and circumstances that can lead to disaster for western men coming to Thailand in search of love.
However, as they point out, over 87% of these relationships are hugely successful with divorce rates far below both western and Thai averages.
French man and Thai wife commit suicide in Thailand
A French man and his Thai wife committed suicide together at the end of 2017.
David Guffroy and his Thai wife Saifon, took their lives at home when financial difficulties for the couple made their life together in Thailand unsustainable. This eventually led to David's visa arrangements becoming irregular and the couple could not simply bear the thought of parting.
It is a sad and touching story of two individuals finding love across the cultural divide only to find they were able to stay together.  Both husband and Thai wife had built a life around each other and could not survive without each other.
The 46-year French man and his 26-year-old Thai wife were found by the police in November 2017 when they entered their home in Uthai Thani after locals said they had not emerged for an extended period and there was a foul odour emanating from the home. In September last year, another French man, this time 45-year-old Olivier Sylvain Pierre Soum, hung himself from his own porch after an argument with his 23-year-old Thai wife in which the couple had decided to separate. She found him the next morning.
Norwegian man founding hanging from the top of his 23 storey building in Pattaya was suicide
The choice to commit suicide also extends to more elderly foreigners in Thailand. In November last year, Thai police were called when an elderly foreigner, Norwegian man Max Holden, was seen hanging from his condo building from other condo balconies in Pattaya.
The elderly man had no medical insurance and had been diagnosed with terminal cancer. Police thoroughly investigated the matter as the body had a number of wounds when recovered from the building by a local rescue team. They discovered that the Norwegian had constructed an elaborate self-execution mechanism at the rooftop of his 23-storey building with an improvised gun and had also hung himself in a distinctive lightweight coat with the only other clothing being a pair short pants.
He had instructed his hospital earlier not to treat him if he was rushed there in an emergency. He had written a will, in which he left everything to his Thai wife, in his native Norwegian tongue, to make sure no suspicion was cast on the woman he loved.
Young and middle-aged westerners cannot bear to return to the West from idyllic Thai life
Then, there are stories of young men from western countries who simply cannot bear the thought of returning back to life in the West. There are now four of five separate incidences of young men killing themselves by throwing themselves off a balcony at Thailand's Suvarnabhumi International Airport in Bangkok. Authorities have recently announced a new barrier to prevent such incidents.
In one case, an Irish man told police after his first suicide attempt, that he did not have the money to pay for a flight home to Ireland. He later completed his suicide mission when police allowed him a cigarette break from detention. To many foreigners, particularly young westerners, the lifestyle in Thailand is particularly idyllic.
It is a combination of the sunshine, low-cost environment and unique culture, including smiling and often loving Thai women, that becomes, to many, a matter of life or death.
It sounds clichéd and trite but there are so many cases and individual stories that this point of view becomes compelling. Many western men and even some women have risked their lives in other ways simply to stay in Thailand.
Most of the foreign or western drug dealers who have become long-term inmates in Thailand's notorious prisons such Bang Kwang and Klong Prem have ended there through drug smuggling escapades designed to prolong their blissful and rapturous lives in a country they simply cannot bear to leave.
UK men and women who gambled their life for more time in Thailand through drug escapades
The case of UK man Michael Connell is particularly insightful. There are a number of UK men and indeed women with similar stories to that of the young 19-year-old at the time of his lifetime gamble. He smuggled 3,400 ecstasy pills from the UK into Thailand. His plan was simple, he did not want his holiday in Thailand to end and this was his way to fund his new lifestyle.
The UK man was caught red-handed at Don Muang Airport in 2003. He knew immediately, at that point, that has life, as he had known it, was over.
He had weighed the risks from the beginning. He had played the game and he had lost. He is not the only western foreigner, he is one of quite a few UK nationals who loved Thailand so much, that they ended up with a life sentence while trying to extend the dream lifestyle.
The irony is that Michael was granted his wish of a long-term existence in Thailand, except it was not quite the life he had intended. A 99-year prison sentence at Thailand's infamous Bang Kwang prison.
Fortunately for Michael, the decisive spirit that encouraged him to take his gamble also helped him to cope with the ill fate that he immediately accepted he had drawn upon himself. He served 8 years of a 99 years sentence in Bang Kwang and learned to speak Thai quickly, adapting to his environment.
UK man preferred hard time in Bangkok's notorious Bang Kwang to the prison regime in the UK
He was featured in a famous BBC documentary on Bang Kwang prison. For many UK viewers, his story stood out and his attitude impressed.
He was returned to the UK in 2012 to serve out the remainder of his sentence and has since said, controversially but probably truthfully, that his time in prison in Bang Kwang was less demanding and easier to deal with than conditions in the UK prison system. He was imprisoned in Wandsworth prison in London when he returned home.
The explanation he gave for this is that in Bang Kwang, although reputedly the world's toughest prison, he spent most of the time outdoors in the sunshine whereas, in the UK, he was locked up inside. The Thai sunshine is a critical factor for many foreigners from the West who long to stay in Thailand.
Weather in Thailand is a critical factor for many western foreigners that is often overlooked
When asked in the BBC documentary, he gave a clear insight into the thinking of many younger and middle-aged men who have simply fallen in love with Thailand and the lifestyle in the land of smiles.
'I just came for a holiday and I enjoyed it so much that when I was leaving, I was heartbroken to go, the culture, the people, all dead friendly but mainly the weather. I think in the United Kingdom it doesn't happen very often.'
Connell had become involved in the youthful dream that has made Thailand, ever since, so popular with younger westerners. A life full of beach parties including the famous Full Moon beach parties and of course, drugs. But the latter influence can so easily destroy the dream and turn it into a nightmare. It is the same story for many foreigners in Thailand including those who decide to end it all and never return home.
Further reading:
Police probing murder-suicide theory after the bodies of two lesbian lovers were found at Pattaya hotel resort
92% of suicides due to the virus are among the self-employed according to expert research group in academia
Death of 32-year-old Olga Frolova on Ko Samui either suicide or natural causes – case to be closed by police
Mobile phone of Ukrainian woman key to the puzzle as police decide between murder or suicide
Ko Samui police probe the death of a Ukrainian woman found in a forested area last Sunday by a local man
Dutchman in Suphan Buri missing from wife with reports of a mystery rendezvous in Uthai Thani province
UK ex WHO director warns of 2 to 3 years of chaos as IMF sees Thailand as the hardest hit economy in Asia
Covid 19 electricity price reductions overshadowed by reports of skyrocketing energy bills nationwide
Australian retiree is spending his own pension money on supporting the poor during the crisis in Chiang Mai
Government begins looking at borrowing options to fund huge ฿1.9 trillion economy rescue package
Challenge of defeating both a health and economic emergency a big ask for Thailand's government in crisis mode
Thailand faces a third shock after the virus if high debt and the informal economy are not prioritised
Health Minister in an outburst against western foreigners as 7 more are infected by the coronavirus