Stimulus package required to preserve financial stability at grassroots level reveals top Ministry of Finance official as personal debt problem combines with darker economic conditions to hamper Thailand's banks.
Thailand's banks are coming under pressure from fading incomes and the central bank's efforts to curb spiralling household debt. This week, a Bloomberg report showed that the price to book ratio of Thailand's SET bank index had reached an eight-year low amid continued warnings about ballooning personal debt and an increasingly challenging economic environment. It comes as the Ministry of Finance announced on Friday a ฿100 billion stimulus package which will be distributed by two state banks and targeted at under-resourced community-level financial institutions.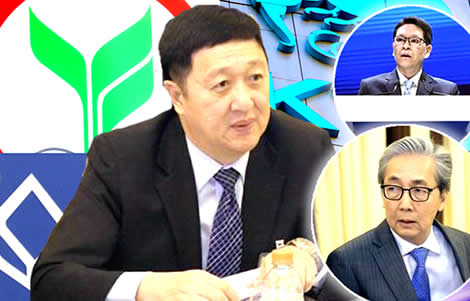 On Friday, the Thai government announced a further stimulus package this time targeted at Thai people on the lowest income level. One of the measures will be a loan facility pushed through community banking schemes at an interest rate of 1.25% per month to wean some borrowers away from the clutches in Thailand large loan shark industry.
The package was announced by Prasong Poontaneat, who is the permanent secretary at the Finance Ministry.
Shares in Thai banks at an eight-year low
The measures come as Bloomberg reports that shares in Thailand's banks have dropped to the lowest level in eight years. The tracking information and research put together by Bloomberg shows that the kingdom's leading banks have a price to book ratio of 0.9. The ratio measures the book value of the bank against what the shares are currently trading at.
So far in 2019, the SET banking index is off by 9% while the overall index is up by 6%. Even if the banks are compared against other firms on the SET index, their price to book ratio average is above 1.8.
'Income and fee income fading away'
Maria Lipz is the Head of Research at Maybank Kim Eng Securities Thailand which operates in Bangkok. She explains the problem: 'Banks shares are cheap for a reason: loan growth is not there, and interest and fee income are fading away. Adverse economic conditions will continue to weaken the lending outlook.'
Please read our report earlier this week on the Bank of Thailand's warning about growing household debt in Thailand and the impact of lower interest rates
Economic pressures lowering interest rates
A growing problem for the retail and commercial banks is that the Bank of Thailand is coming under increasing pressure to lower interest rates to counter similar easing in western economies as well the appreciating value of the Thai baht which is severely damaging Thailand's export prospects.
Exports contracted sharply again in August showing a 4% drop year on year after a surprising rally in July which brought a 4.3% gain. The reason for the July surge has been explained as export front-loading to allow goods to reach the US before planned increased traffic went into effect on September 1st.
Central bank governor threatening tighter lending curbs and credit card regulation
Lower bank interest rates mean shrinking profit margins for banks as a rule of thumb. The banks are also being impacted by a perfect storm of rising household debt which has seen Bank of Thailand Governor Veerathai Santiprabhob warn only this week that stringent lending curbs may have to be applied across the board on new borrowing. The central bank boss also said that it may be necessary to tighten regulations on the use of credit cards.
Most banks reported healthy profits for the first six months of this year but commercial loan activity is declining and there are the first signs of a rise in non-performing loans starting with the small business sector.
Personal borrowing in Thailand 'unsustainable'
There is an emerging realisation that Thailand's expanding level of household debt last recorded at ฿12.9 trillion cannot be allowed to continue on its current path without restraint. Otherwise, this will lead to instability developing or as the central bank boss expressed it last week, a range of vulnerabilities. He described household borrowing as unsustainable.
One bright spot for the banks is the prospect of loans to government infrastructure projects. This week the government was reporting as striving to speed up the roll-out of a range of key projects. At the end of 2018, there was a 65% increase in such loans amounting to ฿27.4 billion. 
฿100 billion stimulus also aimed at 'economic stability at grassroots level' says ministry official
Meanwhile, the package outlined on Friday by Mr Prasong of the Finance Ministry will see a fund dispersed through the Bank of Agriculture and Agricultural Cooperatives and the Government Savings Bank. The finance official said the scheme was being pushed at the highest level by Deputy Prime Minister of Economics Somkid Jatusripitak.
The senior official said that there were twin aims to the package. One was obviously to boost economic activity but the other was also to 'guarantee economic stability at a grassroots level.'
Only 29% of community financial institutions are in a position to assist, state support required
Mr Prasong said that out of 7,000 financial institutions at a community level, only 2,000 were in a financial position to provide assistance. The funds from the state-backed banks will inject support.
The official was bullish about the success so far of the ฿1,000 subsidy scheme being handed out to spend at over 160,000 businesses who have now registered. He was confident that the government will achieve its objective of having 10 million people participate in the scheme.
Further reading:
Bank of Thailand governor warns about growing debt levels, calls for sufficiency economic thinking
Thai households struggling with a growing debt burden with ฿13 trillion in debt owed to banks
Thai central bank boss introduces new 'debt clinic' as he urges action on kingdom's high household debt
Debt means death as a crazed Thai man slaughters his loving wife and children in Bangkok in horror scene
14 wealthy loan sharks taken in by Thai police as money lending menace and debt remain a big problem
The pervasive problem of debt in Thailand and the struggle to survive for those hit by bad fortune